154 Views
Dutch Lap Vs. Traditional Vinyl Siding: What Is The Major Difference?
September 10th, 2021 7:37 AM
Share
We're committed to finding, researching, and recommending the best products. We earn commissions from purchases you make using links in our articles. Learn more here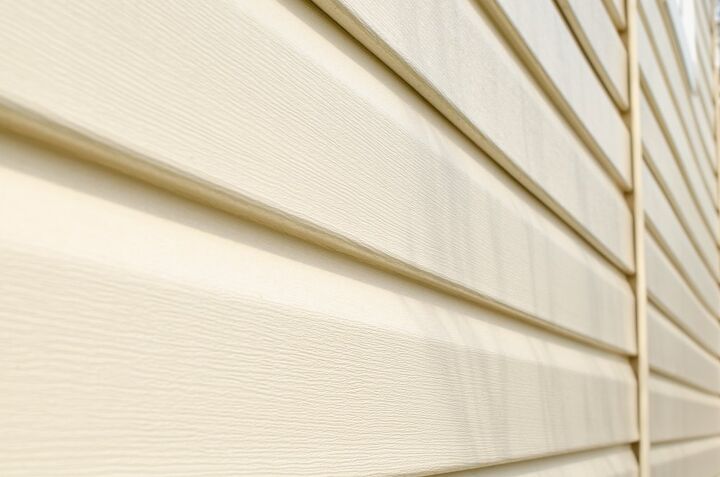 Anyone who has ever done a home renovation project knows how overwhelming the decision-making process can be. In regards to exterior treatment options, these can be particularly difficult. So, should you use dutch lap or traditional siding? What's the difference?
Style is the distinguishing factor when really figuring out what separates traditional siding from dutch lap siding. Dutch lap used to be made from wood but is now fully made from vinyl, making both choices the same price, and same durability. There isn't much difference between traditional siding and dutch lap aside from the style.
In this article, we will talk about dutch lap siding and traditional siding so you can see the minor differences and the commonalities between both. This will help you decide as to what style of siding you want for your home.
Do You Need Vinyl Siding Installation or Replacement?
Get free, zero-commitment quotes from pro contractors near you.
Dutch Lap vs. Traditional Siding
You've found the perfect place if you're having trouble making up your mind. A brief comparison of both of the common siding styles, clapboard, and dutch lap, is all laid out below.
What Is The Difference Between Traditional Siding and Dutch Lap?
Style is the distinguishing factor. Clapboard, also known as traditional clapboard, is often flat, resembling or being formed of simple long planks connected to the top of one another using a sort of back angle.
Even though this is relatively easy, it has traditionally been the most widespread style of siding since it was more simple and less expensive to manufacture out of wood than Dutch Lap. Hence why it's called traditional siding.
Dutch Lap
Even though Dutch lap is now largely made of vinyl, it was once made entirely of wood. A pronounced shadow line runs between each imagined plank in this design.
Craftsmen used to do this finding each plank's top and slicing a back angle into it so that there is a notch that looked similar to that of Shiplap cladding. However, it is perhaps more visually appealing than traditional siding due to its more intricate design,
Features Of Dutch Lap And Traditional Siding
It's important for you to understand the features of both traditional siding and dutch lap so that you know what's best for you. Even though, they're pretty similar.
No Real Price Difference
Siding costs are determined by the material than the type of style, as is the case with durability. There isn't much of a price difference when it comes to the prices of Clapboard and the Dutch Lap made of vinyl.
However, the same type of effect in wood can cost more than triple the amount of vinyl! If you choose vinyl siding, the price will vary based on the color and texture that the siding has.
The Style Is The Main Difference
Narrow planks are laid horizontally over the building façade in both Dutch lap and regular clapboard siding. Each plank's bottom edge overlaps each one of the planks on the edge, giving a little lip that adds some extra visual texture.
Unlike simple boards laid completely flat against the façade, which leaves exposed seams available to be easily damaged by rain, the overlap was meant to efficiently cover the structure in its design style.
They're Both Easy To Install
Between vinyl Traditional and Dutch Lap, there isn't much of a difference in terms of ease of installation. Both have a clip-on system that is quite straightforward. Timber sidings are more difficult to install and might even necessitate the use of specialized tools to install the siding.
However, whether using vinyl or wood, something to remember when installing the siding is to make sure you start level and keep your work straight, then work your way up using the same technique.
Durability Is Similar
Clapboard and Dutch lap have similar durability. Having said that, the material used will have a considerable impact on the lap siding's durability. Natural wood requires a lot of maintenance to retain its strength, as the weather can cause drooping, rotting, and warping over time.
Vinyl is often easier to work with than wood, but it does not provide much weather protection and can quickly tear and detach from the home's exterior when exposed to strong winds and rain. Warping, buckling, and chipping are all frequent problems with vinyl due to moisture and heat damage.
For both clapboard and Dutch lap siding, steel is a far more durable material. Metal lap siding is a great option for homeowners looking for a long-lasting material that is stronger, more resistant to weather, and less combustible than wood or vinyl.
Similar Design Technique
When comparing the appearance of the dutch lap and clapboard, the design technique is very similar. Dutch lap, on the other hand, has a unique trait that sets it apart. Dutch lap has a soft concave face that folds out into a notched overlap, unlike standard siding boards, which are flat.
This distinctive pattern provides a little more noticeable overlay than normal lap siding, creating more dramatic shadowing. This distinction in design is primarily aesthetic, allowing homeowners to select their preferred style.
The Best Material For Traditional Siding vs. Dutch Lap
Although the classic dutch lap siding consists of raw wood and classic clapboard, it comes with a slew of obligations and risks. Sun exposure, moisture, and insects can all cause real wood to lose the integrity of its structure and beauty. This is true for both Dutch lap and clapboard siding.
Routine maintenance can be time-consuming and costly, especially when it comes to real wood. Therefore, homeowners should consider whether they're up to the task of keeping lap siding made of natural wood in excellent form.
More Sophisticated Materials Requires Less Upkeep
The majority of homeowners choose more sophisticated materials that require less upkeep. Although vinyl dutch lap siding is typically the best kind to work with, and it is less expensive than natural wood, it still doesn't compare to other siding materials such as steel.
Overall, there isn't much of a difference between dutch lap siding and standard siding when it comes to the materials used. Individual siding materials range significantly, therefore homeowners need to spend the time carefully to choose which is ideal for their property.
---
Related Questions
What is traditional clapboard siding?
The traditional or horizontal siding, also known as clapboard, is made of narrow boards that are long and installed horizontally instead of vertically. They were first made of wood, but it's now created using any type of siding material, mainly vinyl or fiber cement.If you're looking for the most classic design, then the clapboard siding is the one that you want to choose. You can't go wrong with clapboard when you're going for classic.
What are the different types of lap siding?
You can choose from wood siding that comes in clapboard and the shakes and shingles that match. The clapboard uses wood planks installed horizontally, however you can also get these in vinyl.If you choose wood then you can get the wood varieties like redwood, and western red cedar. These are the two types that are best for durability and that look the best as well.
What is a siding profile?
When someone mentions a siding profile, they're talking about the way the finished project looks. Some look different as some are narrow and some are wide. Others have grooves while others are groove-free.You'll also see some siding that is rough because they were made with fresh-cut cedar while others are very smooth because they are painted and sanded. This is the siding profile.
Do You Need Vinyl Siding Installation or Replacement?
Get free, zero-commitment quotes from pro contractors near you.
Our Take On It
As previously said, the type of material utilized has a greater impact on your siding than the style. It all comes down to personal opinion in regards to Dutch lap vs. traditional siding. Lap siding has a distinct look that strikes a wonderful mix between being reasonably smooth while also giving visual texture to the building's exterior.
When deciding between dutch lap and clapboard siding, both of which are horizontally organized lap siding styles, it's crucial to look at the details to see which is best for your home. The difference that occurs between dutch lap and regular siding can be startling in some circumstances, as material type is a far bigger factor than lap siding technique.

Heather Robbins
Heather is a passionate writer who loves anything DIY. Growing up, she learned everything from home repairs to design, and wants to share her tips with you. When she's not writing, she's usually hiking or searching for her next DIY project.
More by Heather Robbins
Published August 11th, 2021 4:05 PM