263 Views
25 Minimalist Dresser Alternatives (for Small Rooms)
November 28th, 2021 9:37 PM
Share
Dressers are a necessity, but they take up a lot of space and many homeowners opt for an alternative. Luckily, many alternatives take up less space such as garment racks and cubicle storage. Whether you use open space or a storage bed, let's take a look at the best dresser alternatives.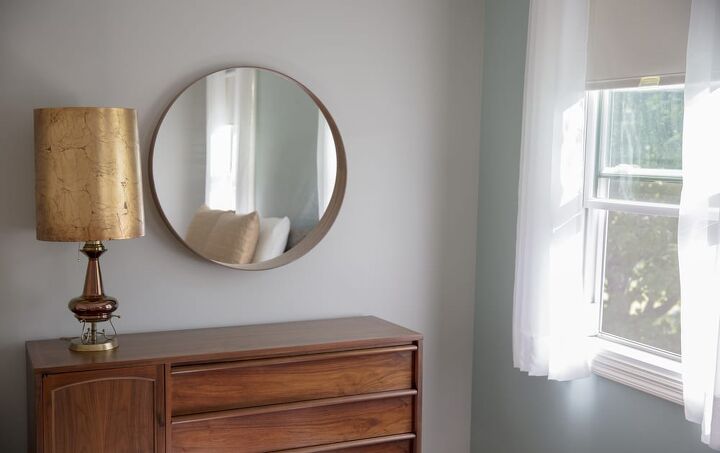 Dressers have been a staple in homes for hundreds of years, but many homeowners would instead not use one. Whether it be an issue of space, preference, or style, dressers are not a fit for every homeowner, and that's understandable. It's easy to come by a dresser, but what are some of the best alternatives a homeowner can find?
A garment rack, or several garment racks, is a visually appealing and practical dresser alternative with many options. You could also utilize open space, like a corner, to substitute a dresser with shelves and hooks to store your clothes. Otherwise, you could use a laundry organizer, clothing trunk, armoire, or cubicle storage instead of a dresser.
Ultimately, it's a matter of personal taste, but there are many options for dresser alternatives. You need to consider your aesthetic, how much space you have, and how many clothes you need to store. Follow along as we explore the best alternatives for a dresser that money can buy.
Do You Need Room or Closet Organizers Installed?
Get free, zero-commitment quotes from pro contractors near you.
1. Garment Rack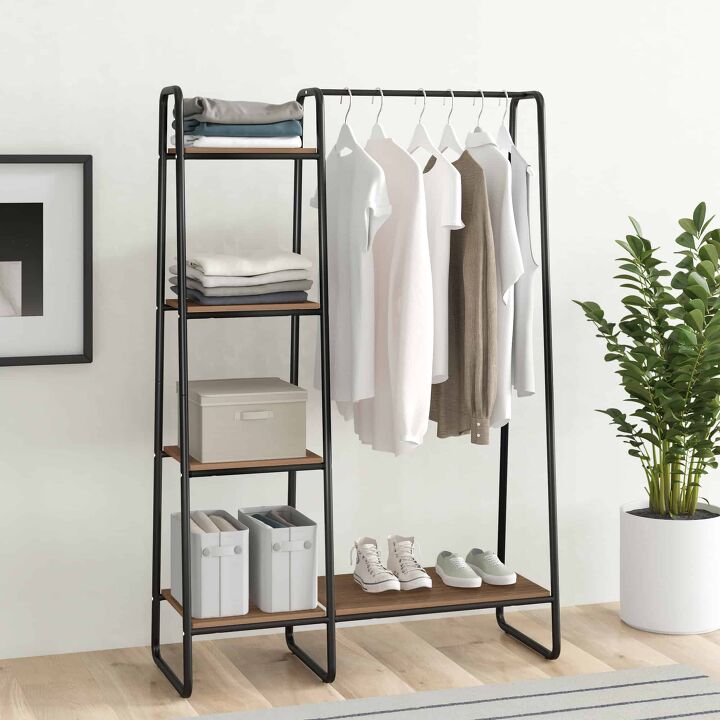 Garment racks are simple and affordable alternatives to a traditional dresser, and there's a wide variety of them. Some garment racks have multiple racks on them, which is a significant convenience, and they vary in size. They generally aren't large or cumbersome, which can be a good or bad thing depending on your room.
You can find simple garment racks for as little as $20, or you can spend $90 or more for an elaborate one. Depending on the size of the room, you can fit several garment racks, and some even come with cubicles. This is great if you plan to store shoes or ties, but you'll have less room for stacking folded clothes.
Some garment racks may be too large for your room, but luckily, there are many to choose from. Essential garment racks without cubicles or shelves prevent you from storing shoes, which can be a downside. With that said, garment racks are still a cheap, convenient, and possibly stylish alternative to a dresser.
2. Laundry Storage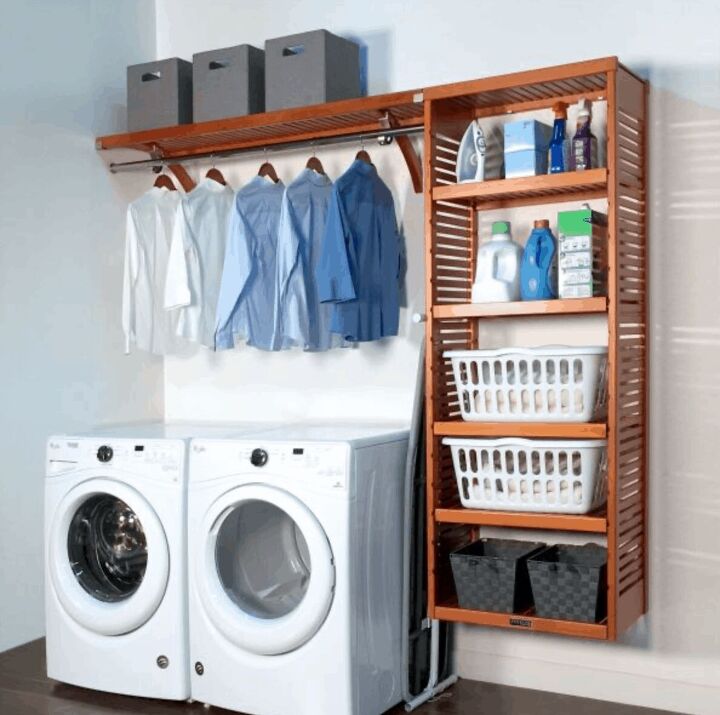 Laundry storage shelves, or laundry organizers, are an excellent alternative to a dresser, and luckily, they're cheap. Basic laundry storage shelves only cost $20, but you can find a larger one for $60 or more. You can even place a laundry storage shelf meant to go above a washer directly above your bed.
Placing a laundry storage shelf over your bed is a way to maximize space, especially if you have a small room. Most laundry organizers or storage shelves aren't meant for too much weight, so limit how much you stack on it. These organizers are great for folded shirts and pants, and they are perfectly ideal for shoes.
Some homeowners may be wary, considering that there isn't much variety in style or color in laundry shelves and organizers. Luckily, you can take that matter into your own hands and paint the shelf if you so choose. Laundry storage shelves and organizers are the perfect dresser alternative if you want to conserve space.
3. Open Space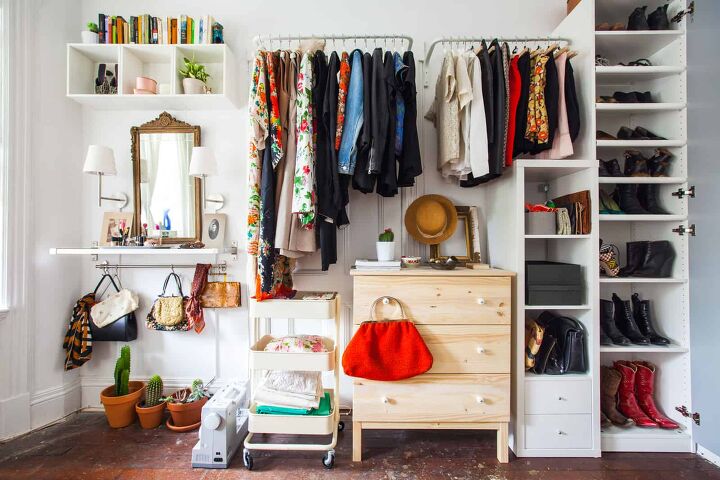 You can utilize your ingenuity and open space in your room as an alternative to a dresser. Sure, this option may require more work and planning, but it has the potential to be a huge payoff. Make use of hooks, wall shelves, and an area of your room that could use some attention.
Utilizing open space is best done when combined with other alternatives unless you're comfortable with most of your clothes being in the open. This works best when you dedicate a corner to being a stand-in dresser, especially if you have a big room. You can hang as many hooks and wall shelves as you have space for, and you can install rods beneath for hangers.
You can find slim wall shelves that match your walls, or you can paint them to blend in or stand out. In a corner, open space is the most aesthetically pleasing dresser alternative for creative builders and homeowners. After you've bought all of the materials, you could spend between $90 and $200 with an open space dresser alternative.
4. Armoire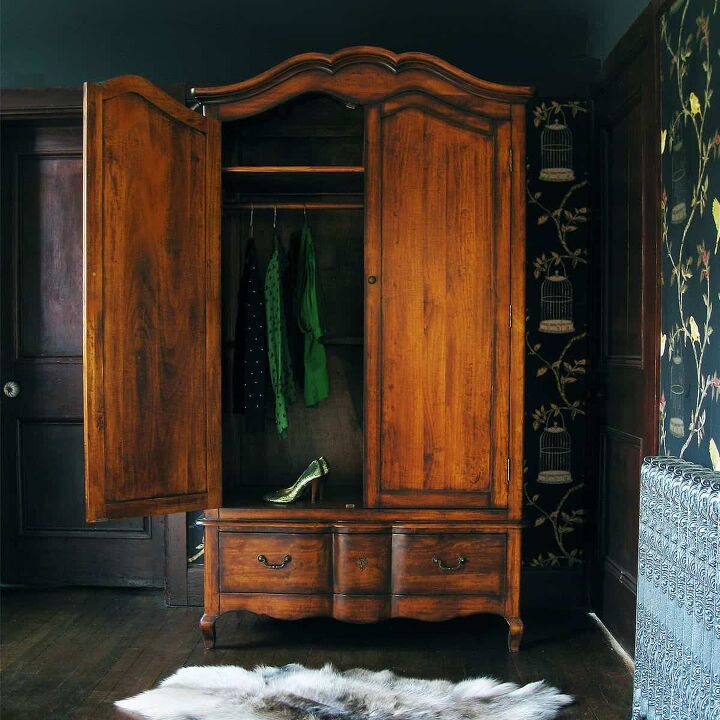 If you want a classy, old-fashioned dresser alternative, then you can look no further than an armoire. Armoires are large and spacious, and that makes them even better than many traditional dressers. Most armoires have at least one drawer on them, but the main attraction is the large cabinet.
Not only are armoires a great idea way to store clothes, but they add an element of class to any room. Compared to the many different types of dressers, armoires have super storage and visual appeal. You can hang clothes inside an armoire's cabinet, and the bottom shelf is perfect for folded clothing.
With that said, armoires are known to take up a lot of space, so they may not be ideal for small rooms. However, you can find armoires in all shapes and sizes, but many homeowners find them worth it for superior storage.
5. Cubicle Storage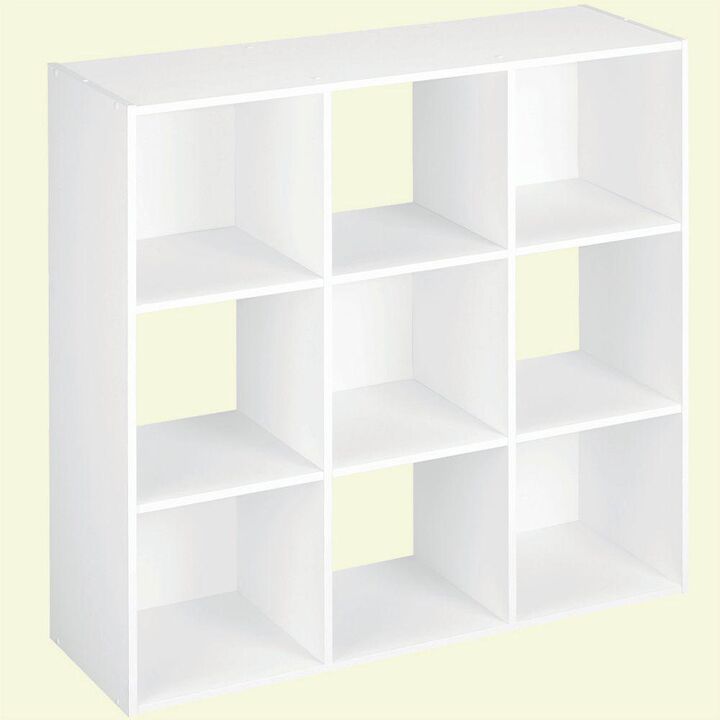 Many people look for alternatives to dressers because they want to make the most out of their space. Luckily, you can do precisely that with a cubicle storage organizer, which opens the door to great storage. The main appeal of a cubicle storage organizer is that you can tuck away as many clothes as you need without a piece of furniture.
Depending on what you want, you can expect to pay between $24 and $170 or more for a cubicle storage organizer. Basic cubicle storage organizers with less visual flare are often below $50, but anything over $100 is generally stylish. There's no need to limit yourself when it comes to cubicle storage organizers, as you can find one to match your room.
One major advantage to cubicle storage organizers is that you can find one that suits your room's dimensions. You can choose to dedicate as much or as little space in your room to your dresser alternative as possible with a cubicle. Not to mention, the cubicle is lightweight, and you will thank yourself when it's time to move houses.
6. Clothing Trunk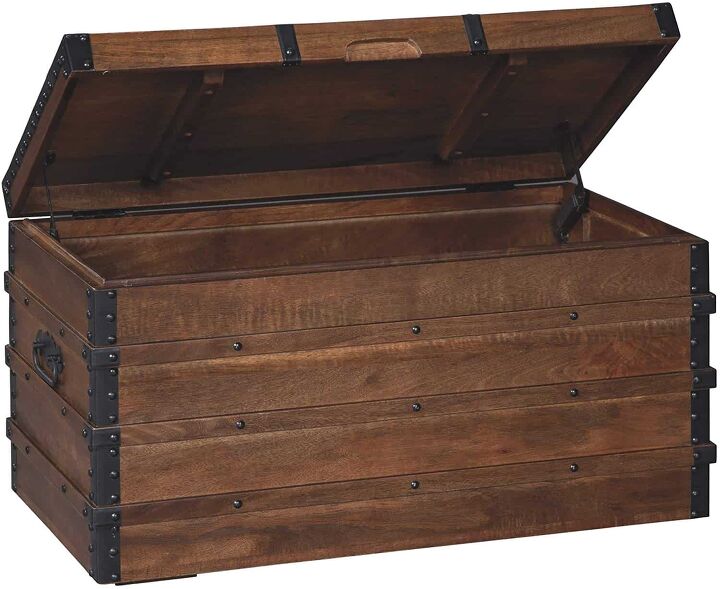 Sometimes, all that you need is an alternative to a dresser that will offer more visual flare. You can find that with a clothing trunk, especially if you are looking for a rustic vibe in your room. Lower-end clothing trunks cost as little as $55-$65 but spending more than $120 will buy you a beautiful trunk.
Clothing trunks are somewhat limiting in that they are most ideal for clothes that have been folded. Even still, pairing a clothing trunk with another alternative, such as wall hooks, can cover all bases. Trunks are also great for storing shoes, and you can find options that are best suited for how much you need to store.
One of the main appeals of storage trunks is how great they look, especially if you get a vintage one. Vintage-looking clothing trunks can be found for as little as $130, and they add character to any room. Buy a clothing trunk if you want excellent storage space with a unique visual character that adds to any room.
7. Storage Bed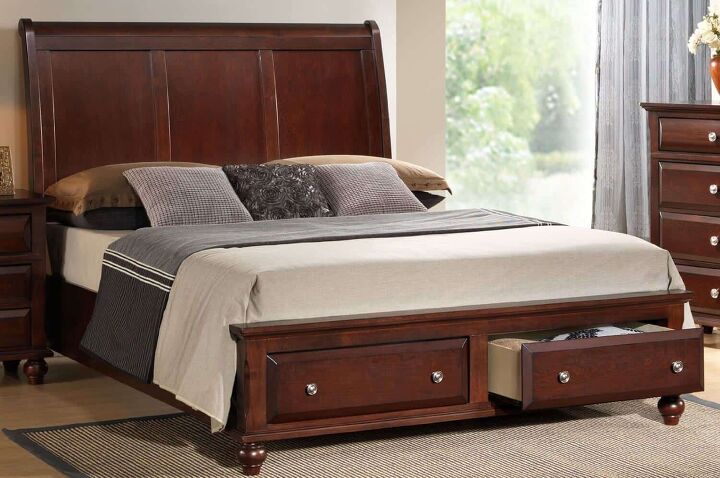 Buy a storage bed if you are limited in your bedroom space and want to get the most of it. This option is best to go through with before you move into a house, but it's never too late for a storage bed. Storage beds are built with drawers beneath them that you can easily store clothing or any excess linens in.
Storage beds can cost between $800 and $3,000 or more, but they carry a massive value. Small homes and bedrooms benefit the most from storage beds as they allow you to get the most out of space. If your bedroom is cramped as it is, a storage bed will save you the trouble of a chest or dresser.
If you're worried about the drawers standing out and looking bad, you have nothing to fear. Storage beds usually look seamless, and the comfort often covers the drawers so you won't notice them. If you have a small bedroom, look into storage beds and don't want to make it more cramped with a dresser.
8. Bedside Table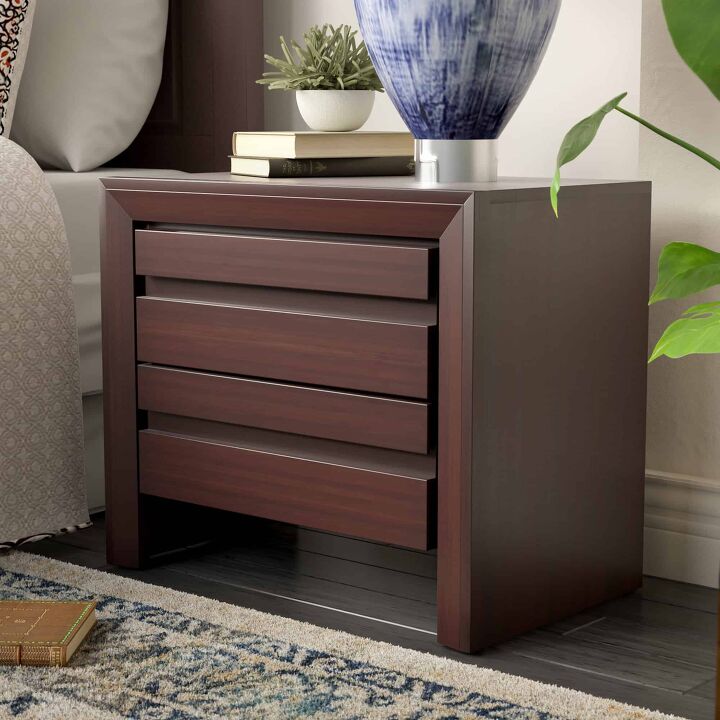 Bedside tables are just as commonplace as dressers, but they are also a great alternative to dressers. If you get a big enough bedside table, you can fill it with clothes and make it so that you don't need a dresser. This is especially true if you put a bedside table on each side of the bed, and then you'll never need a dresser.
It seems so basic, but many of the best household shortcuts are cheap and straightforward. You can expect to pay at least $110 or more for a bedside table that's worth using as a substitute for a dresser. Or you can find a cheaper bedside table in the $80-$100 range and buy two of them to maximize storage.
The other advantage of using a bedside table as an alternative is that you also have the top surface to use. That means that you can still place a lamp, alarm clock, or a cup of coffee on top of your new dresser alternative. Look into bedside tables with a lot of storage if you want to get the most bang for your buck on a dresser alternative.
9. Wall hooks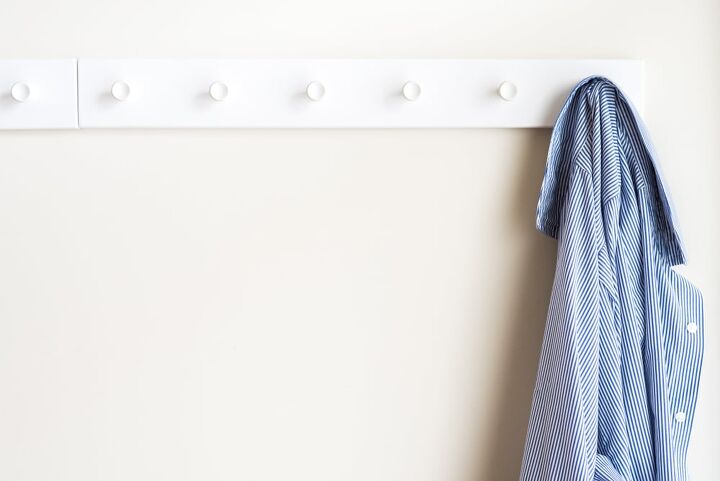 Installing stylish wall hooks to hold your necklaces, ties, and scarves is one of the quickest and cheapest methods to get rid of a dresser.
These are also wonderful as hanging towels or robes in the bathroom. On a wall, a hook rack is attractive and functional. Individual decorative hooks can also be found and hung at various heights in your room. This allows you to hang your bulkier objects without having to use a second hook.
10. Wall Mounted Open Shelves
This is a terrific method to store clothes and keep them off the floor in a compact room, freeing up even more space for your bed. They will not only save you space but will also help to arrange your limited area.
These open shelves can be used as extra storage in your wardrobe or as part of the room's wall décor. Hang as many shelves as you can in your walk-in closet.
11. Bookshelf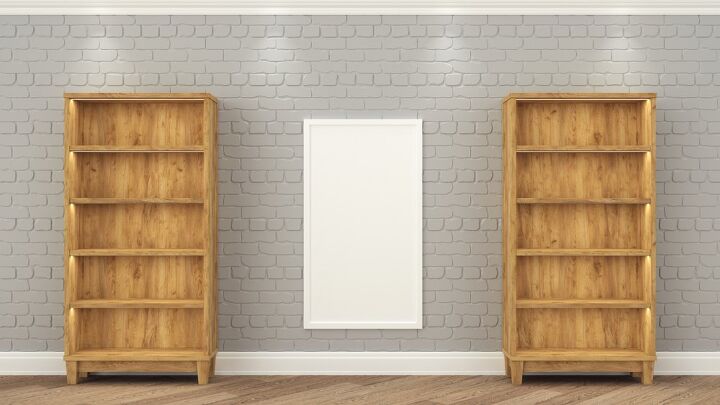 You don't have to utilize your bookshelf solely for storing books; alternatively, use it to store your clothes. This is an excellent solution for folks who dislike the way closets look and don't have enough storage space.
It is convenient to get to your things because you don't have to pull drawers in and out, and it takes up no additional room. Mixing and matching your outfits can also help you create an exciting look. To avoid spider and dust build-up, make sure you clean them on a regular basis.
12. Baskets And Bins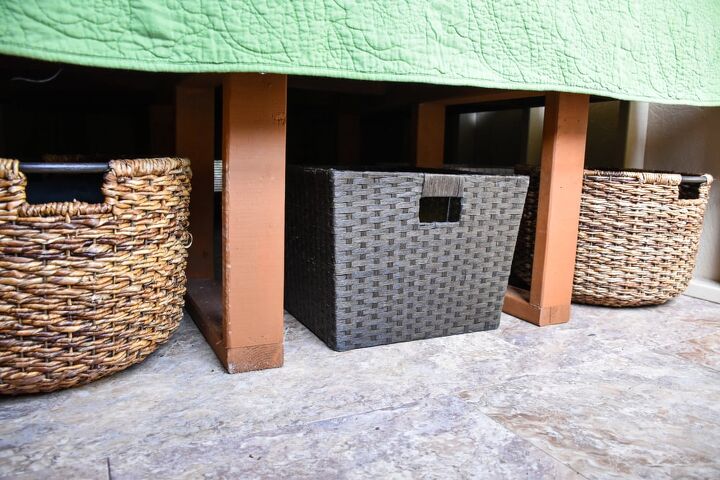 Decorative baskets and bins make organizing a lot easier, especially when it comes to storing out-of-season things or pricey instruments like drills or gardening equipment to keep them from rusting or becoming damaged.
Fabric baskets and containers can be used. Clear plastic can provide a crowded appearance. You can also use bags for storage, as well as boxes and crates.
13. Mirrors
Decorative mirrors are a great way to provide the sense of more space, and they've been utilized for centuries. A mirror reflects light, which brightens the space.
The light also improves the color contrast in the room, making it more appealing. A mirror can be placed in any room of the house, but it is best to install them in hard-to-reach spots and areas with low illumination.
14. Stands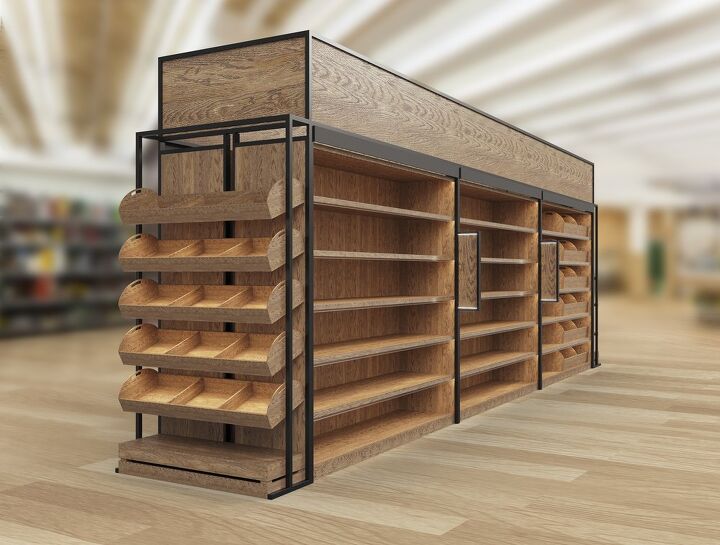 If you put a shelf in the corner of your bedroom, you'll be astonished at how helpful it is. This is ideal for storing items that are used on a regular basis, such as clothing, books, magazines, toiletries, bags, and caps.
You may always paint or design your shelves in a new way to refresh your bedroom if you get tired of looking at them.
15. Headboard Cubbies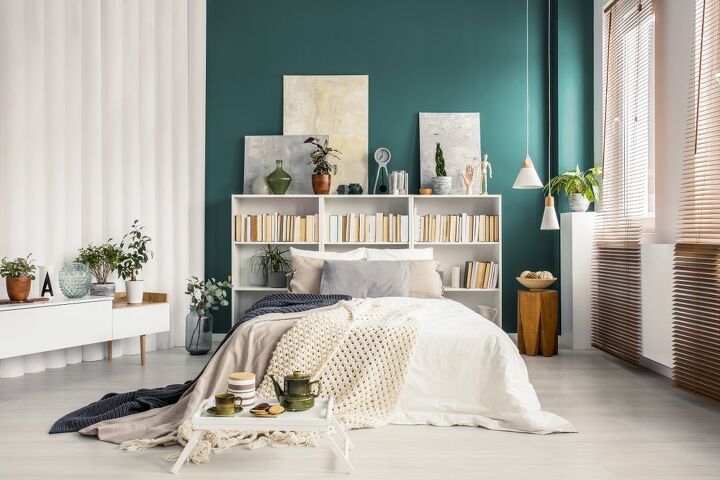 Headboards can be used to store clothing, shoes, and bags. It increases the amount of storage space in your bedroom and improves the appearance of your bedding set.
16. Closet Organizer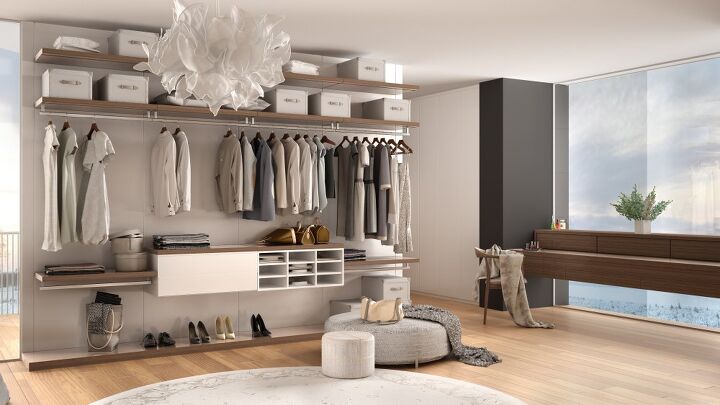 A closet organizer is an excellent solution to increase storage space in a compact bedroom without taking up additional floor space. There are several styles to pick from, including hanging and folding organizers with several shelves, racks, and drawers.
This is a terrific alternative to a dresser because it saves so much space. Its attractive appearance makes it suitable for use in any bedroom. When making your decision, look for one that fits your bedroom and blends in with the rest of your furnishings.
17. Above The Bed Storage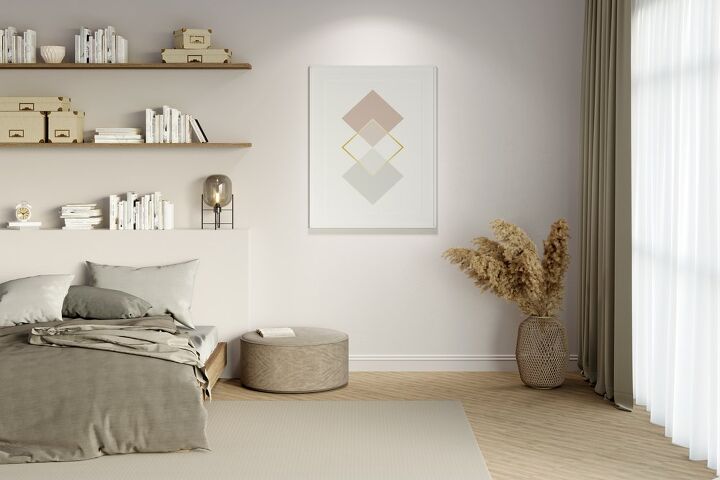 If your bedroom has a large enough wall, you can utilize it to keep your belongings as well. Simply construct some shelf, secure it to the wall, and fill it with books and other trinkets.
Shelving above the bed can be used as a clothing storage solution as well as a decorative focal point in your room. These shelving systems can help you declutter and organize your space. This makes it a perfect alternative to a dresser, which might make your space feel claustrophobic.
18. Nesting Drawers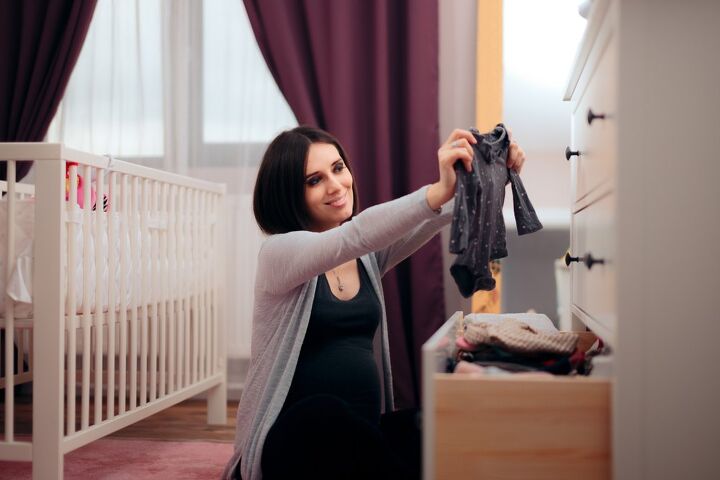 Nesting and stacking drawers provide a basic yet effective storage option that takes up little room but may hold a lot of garments when the individual drawers are opened.
This form of storage can even be created with something as simple as piled cinder blocks. They're excellent for making the most of little space without losing elegance or quality.
19. Ottoman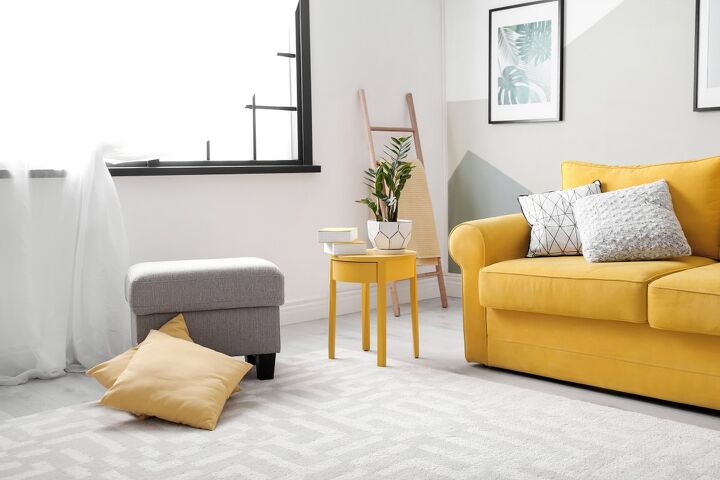 The ottoman is another item of furniture that can be utilized in place of a dresser. It also offers a lot of storage space and is designed to look like an armoire.
This is a multi-functional storage solution that can be used to sit in, store stuff inside, or even serve as a top for other furniture such as side tables or a coffee table. You may also use it to store your folded items in front of your bed.
20. Stacked Wooden Drawers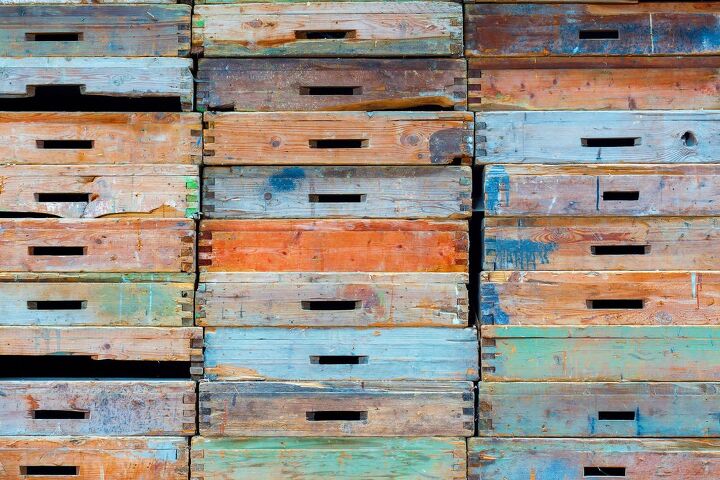 Although finding drawers with many levels can be tough, it can undoubtedly help you save room if you're looking for a tall and narrow one.
Because these dresser alternatives are entertaining and imaginative, you won't need to buy dressers or cupboards to store your clothing. You can find them all on Amazon.
You may also use your imagination to make your bedside table into stacked drawers by stacking them in non-symmetrical ways.
21. Floating Shelf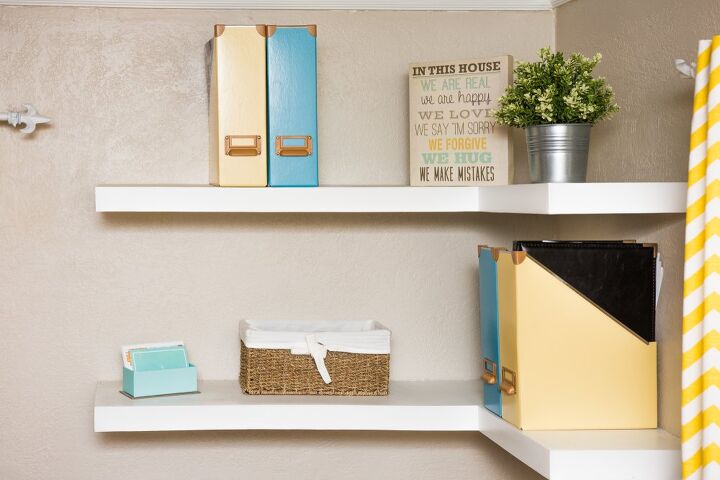 Using floating shelves for storage is another method to make the most of your little space. Because it doesn't take up a lot of room and lets you keep some items on the floor, it makes it easy to store goods on different levels.
The benefit of having floating shelves is that you may choose between those with storage drawers and those without, giving you more room for your other belongings.
22. Vintage Suitcases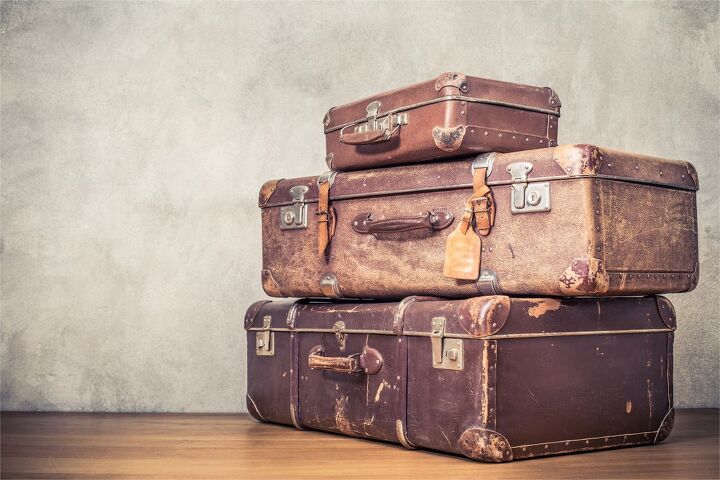 These are one-of-a-kind dresser choices. If you're not planning on using them to showcase anything, they can be cool and distinctive display pieces.
It doesn't matter if they have scratches because the whole point of using a vintage suitcase is to have one that has been used and mistreated, which gives it character. So go ahead and get one with dents and scars; you'll have a piece of furniture that will only get better with age.
23. Crates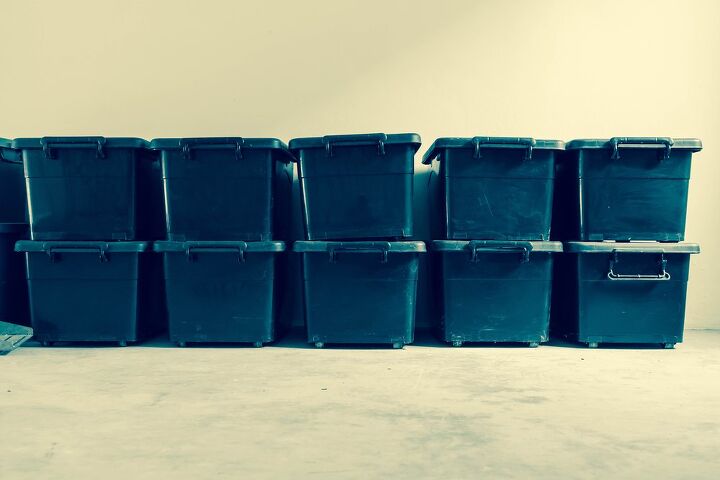 Wooden crates have the advantage of being widely available at the local grocery or liquor store, making them simple to obtain.
Just make sure you get food-grade crates, which are designed to contain food and beverages and won't contaminate your stuff.
These basic and realistic storage ideas can be used to beautify your space with rustic charm in addition to keeping food and beverages.
24. Pegboard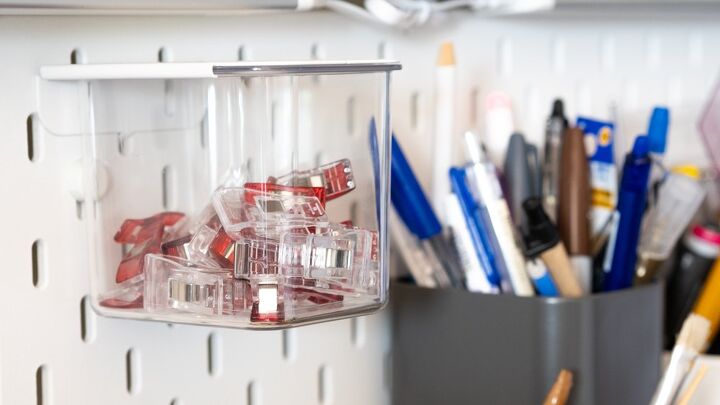 Pegboards are so adaptable that they may be used for a variety of tasks other than hanging tools in your garage or workshop. If you don't already have one, now is the time to acquire one for your home and arrange your belongings.
25. Door Hangers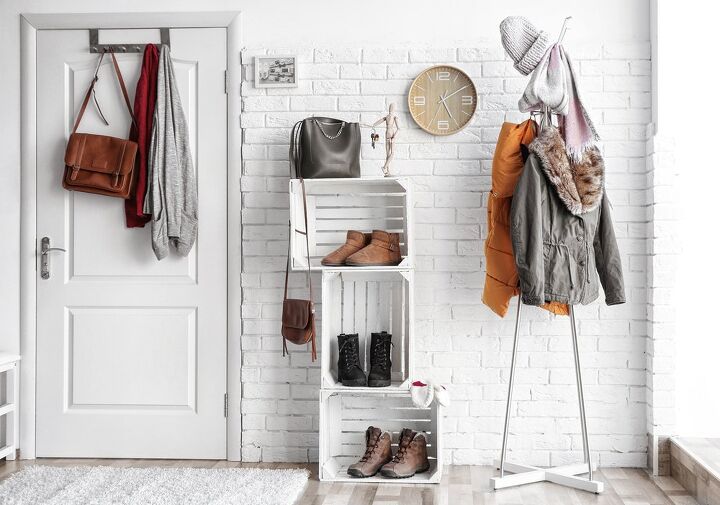 If you don't have enough space in your bedroom, you can use the back of the door as storage. It can be used to hang clothing and bags. Furthermore, this storage method will keep your bedroom clutter-free while giving the impression that it is larger.
---
Related Questions
What can I use instead of a dresser?
An armoire or a pair of bedside tables are excellent alternatives to using a dresser. Otherwise, laundry organizers and clothing trunks can help you make the most of your space. Another viable option is a storage bed if you want the most space possible in your bedroom.
How can I organize my room without a dresser?
Install hooks and shelves on the wall if you want to organize your room without a dresser. Dedicate one corner and its walls to makeshift shelves that you can install hooks and rods to hang clothes from. Purchase a cubicle organizer to put in the corner if you have too much clothing for a few shelves.
Do You Need Room or Closet Organizers Installed?
Get free, zero-commitment quotes from pro contractors near you.
What Did We Learn?
Garment racks are a great alternative for dressers because they usually don't take up much space. However, if you have a lot of folded clothes to store, laundry organizers and clothing trunks are your best bet. Clothing trunks also double as an interesting addition to your bedroom that adds a rustic flavor to space.
Choose an armoire if you want an alternative that offers plenty of space as well as a striking visual. The combination of a drawer and a cabinet makes an armoire perfect for hanging and folding. Hang hooks and shelves on the wall in the corner if you want to create a dresser alternative using open space.
There are countless alternatives for dressers, and it mostly comes down to your own aesthetic and how much space you have. Only create an open space dresser alternative if you have enough space in your room; otherwise, it will be cramped. You can maximize space by purchasing a storage bed that's intended for stowing linens and clothing away.
Related Guides

Nick Durante
Nick Durante is a professional writer with a primary focus on home improvement. When he is not writing about home improvement or taking on projects around the house, he likes to read and create art. He is always looking towards the newest trends in home improvement.
More by Nick Durante
Published March 13th, 2021 12:53 AM