93 Views
What Are The 10 Wealthiest Cities In Oregon?
October 18th, 2021 4:05 PM
Share
We're committed to finding, researching, and recommending the best products. We earn commissions from purchases you make using links in our articles. Learn more here
Oregon is a large state with cities that run the gamut between poor and wealthy, but some cities, in particular, are known for being rich. The wealthiest cities in Oregon include Bethany, Sherwood, and West Linn among others. Between Lake Oswego and Happy Valley City, let's take a look at the 10 wealthiest cities in Oregon.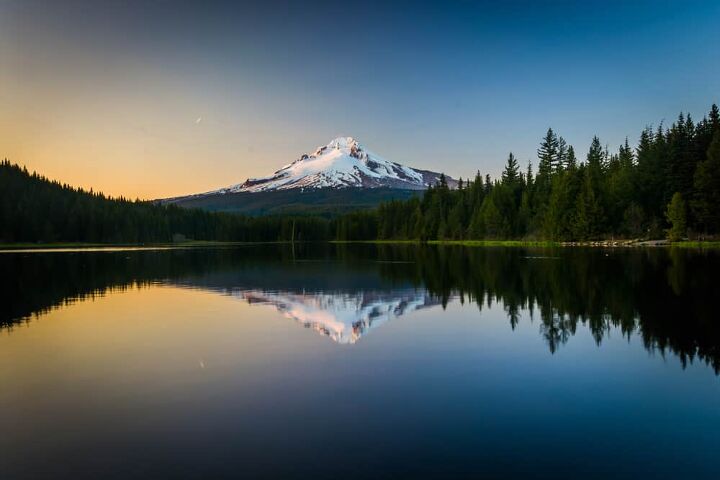 When choosing to live in Oregon, there are a lot of things to consider as the state has many places that cater to the wealthy. Depending on which wealthy city you choose you will end up paying a little more, but the high-end amenities and strong neighborhood homes may be an expense you are willing to take on.
Overall, Bethany is the wealthiest city in the entire state of Oregon. Even though the average income is lower than other wealthy cities, Bethany has many amenities for its residents to lavish in. Not to mention, Bethany has less than a 1% poverty rate.
This article will talk about the top 10 wealthiest cities in Oregon and what makes each area wealthy. It's more than just income that needs to be taken into consideration. The wealth of a town depends on the amenities available, the cost for the homes in the area, and the poverty rates.
Do You Need to Hire Movers?
Get free, zero-commitment quotes from pro contractors near you.
Determining The Wealth Of A City
The wealth of a city isn't just dependent upon your income; however, it is definitely necessary to have a higher median income among the residents. These areas typically cost more to live in. Moreover, the wealth factor also depends on whether the community includes top-rated schools, activities and whether or not there's a lot of gated 'safe' communities.
For each area in Oregon, we've taken these factors into account so that we could narrow the list for you. We also used data from our guide on the Fastest Growing Cities In Oregon. Below are our findings for the top ten wealthiest cities in the state of Oregon.
Top 10 Wealthiest Cities In Oregon
| | | |
| --- | --- | --- |
| City | Population | Average Income |
| Bethany | 20,646 | $85,318 |
| Happy Valley City | 21,694 | $115,718 |
| Cedar Mill CDP | 14,546 | $114,909 |
| Bull Mountain CDP | 9,133 | $108,324 |
| West Linn | 26,756 | $100,188 |
| Sherwood | 19,879 | $95,309 |
| Lake Oswego | 39,532 | $93,993 |
| Garden Home-Whitford CDP | 6,674 | $85,769 |
| Oak Hills CDP | 11,333 | $85,318 |
| West Haven-Sylvan CDP | 9,067 | $85,230 |
1. Bethany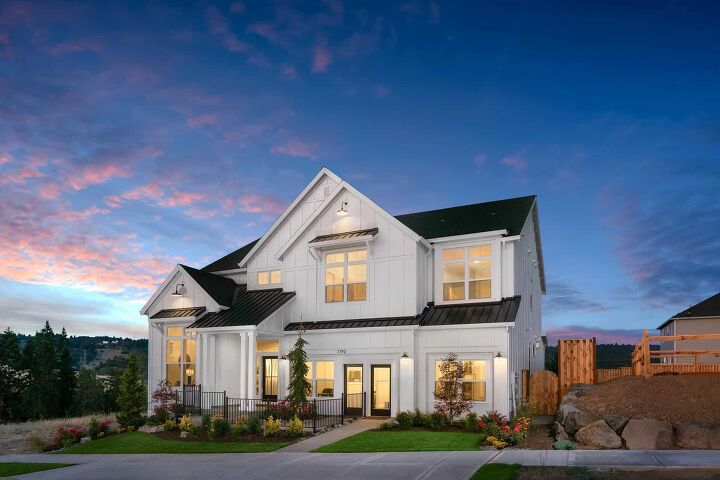 Population: 20,646
Average Home Cost: $387,600
Average Income: $85,318
Poverty Rate: Less than 1%
Bethany is the wealthiest town in the entire state, and it is considered a rising community. It is about four miles northwest of Cedar Mills and is deemed to be within Portland's metropolitan area. The town, in general, was established in 1878 by a settler from Switzerland.
There are many reasons to fall in love with Bethany, from their scenic outdoors to the conventional retailers. They have a lot of trends, such as food carts and micro restaurants. They even have their own golf club! Not to mention, the homes in Bethany range from traditional colonial styles to new modern styles, but they still offer the availability of land to build your own custom home. Residents also take advantage of having the best real estate tax rate for the area. This town offers so much that attracts people to move here and stay.
2. Happy Valley City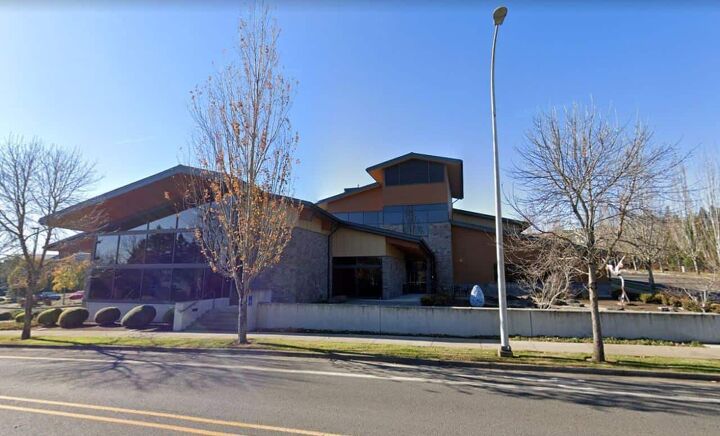 Population: 21,694
Average Home Cost: $454,400
Average Income: $115,718
Poverty Rate: 4.6%
A suburb of Portland, Happy Valley, is found about ten miles south of downtown near the northwest border of Clackamas County. It was founded by settlers through The Donation Land Claim Act of 1850 and was officially incorporated in 1965. According to the U.S. Census, this town is considered one of the state's wealthiest.
Happy Valley City is a perfect family town; not only is the town within Portland's city limits, but they also boast state-of-the-art schools and newly constructed homes. They also benefit from very low crime rates. The town offers a variety of high-end activities with an elegant and wealthy appeal. They have a parks and recreation department and have community events throughout the year.
3. Cedar Mill CDP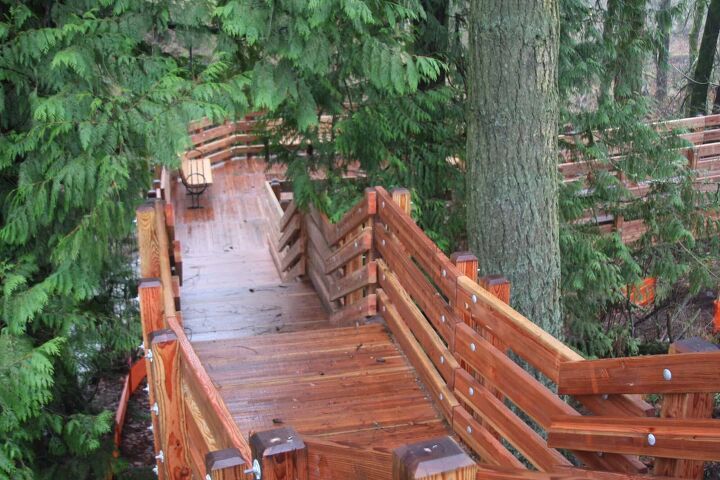 Population: 14,546
Average Home Cost: $518,300
Average Income: $114,909
Poverty Rate: 5.8%
This town got its name from the sawmill that was located on Cedar Mill Creek. This mill would cut Western Redcedars and ceased operation in the late 19th century. The name was established once a post office was opened with the name.
The town was originally inhabited by the Atfalati, who were a tribe of the Kalapuya Native Americans. Cedar Mill CDP is more of a rural area of Portland. It is filled with lots of trees and undeveloped land. It can cost more to buy and build on some of this land than it would be to purchase a developed home.
4. Bull Mountain CDP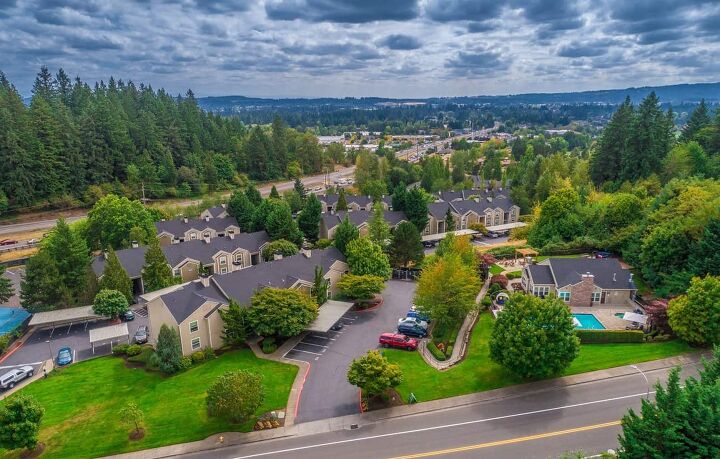 Population: 9,133
Average Home Cost: $438,400
Average Income: $108,324
Poverty Rate: 2%
Located mainly on a hill is how this town got its name. Residents of this little town have been petitioning for incorporation for years, as the neighboring town of Tigard keeps annexing portions to their city. However, this little detail does not hinder the residents from wanting to live there. There are plenty of hiking trails, and you can enjoy wine tours with the wealthy.
This whole dynamic allows residents of this small town to feel like they exist within their own world without being completely detached and included in the surrounding communities. They love the solitary feel of things while having their own amenities and trails to walk on.
5. West Linn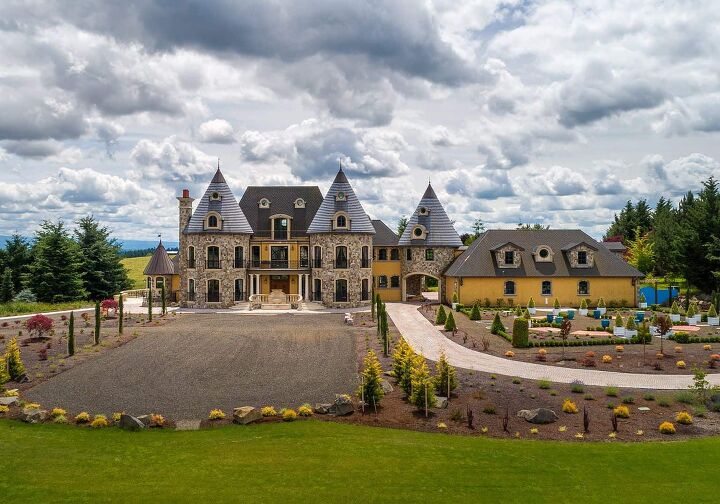 Population: 26,756
Average Home Cost: $433,300
Average Income: $100,188
Poverty Rate: 2.1%
This town has more history than Garden Home-Whitford CDP. This was where one of the first settlements took place in this great state. It is situated between the Willamette River and the Tualatin River, making things like going for a walk or fishing off the docks appealing to its residents.
When visiting this large city, tourists can see the largest meteorite in North America. This town has also been the home to some professional basketball players, like Nate McMillian and Monty Williams. The schools that serve this area are known as some of the most prestigious on the west coast.
6. Sherwood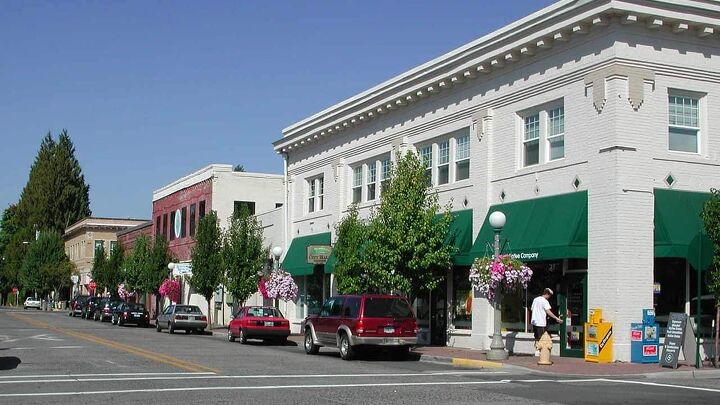 Population: 19,879
Average Home Cost: $353,500
Average Income: $95,309
Poverty Rate: 3.8%
A life of luxury is what the residents of Sherwood are after. This town has a little bit of everything for everyone. For almost 100 years, this town had an established brickyard. Once this closed in the late 20th century, its economy changed with the times.
This beautiful town has specialty shops and markets as well as wineries and a love for art. If you are young and single with extra money to spend, this would be your town for after-hours life. Regardless of this town's potential to have a nightlife, it does have more middle-class families, which is due to the affordability of housing and a poverty level of less than 4%.
7. Lake Oswego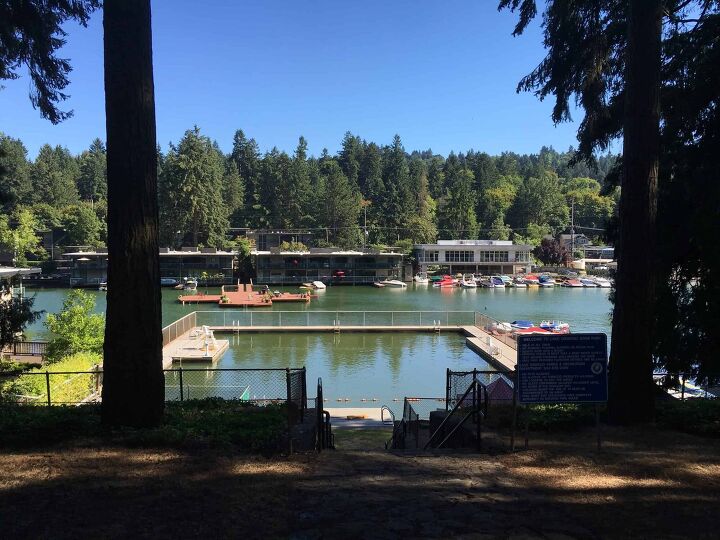 Population: 39,532
Average Home Cost: $559,100
Average Income: $93,993
Poverty Rate: 3.9%
Located about 8 miles south of Portland, this little town was once occupied by the Clackamas Tribe of Native Americans. This town is located on a big, beautiful lake, as the name implies. The iron industry was a significant influence in this town, being a crucial part of the development in the late 1800s.
Lake Oswego has forever had a reputation as a wealthy community in the Metro area. You can find a lot of great restaurants, coffee shops and parks in this town. This suburb of Portland is more popular than others, and residents here are willing to spend more on their housing than other cities as well.
8. Garden Home-Whitford CDP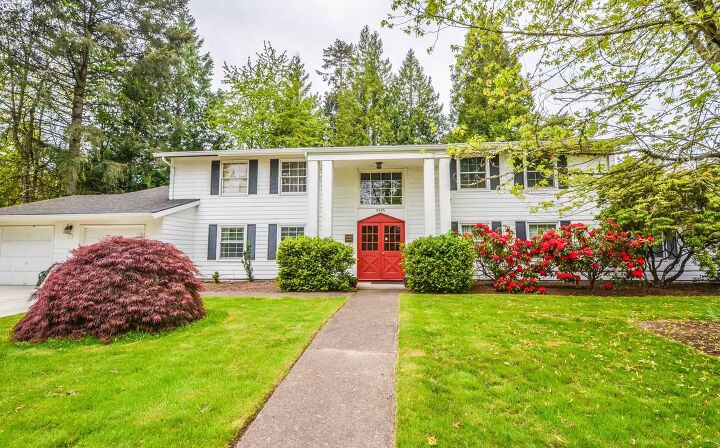 Population: 6,674
Average Home Cost: $391,400
Average Income: $85,769
Poverty Rate: 4%
This town was the stop of the old Electric Railway, so it has a lot of historical value for Oregon. The town celebrates this history with a couple of events throughout the year. It is a bit of a tourist attraction with specialty shops, like Bead Astray.
For many, though, this town is called home, and it has many gated communities. Over a few years, the average income increased, the population decreased, and the poverty percentage declined to 4%, so this town celebrates all year.
9. Oak Hills CDP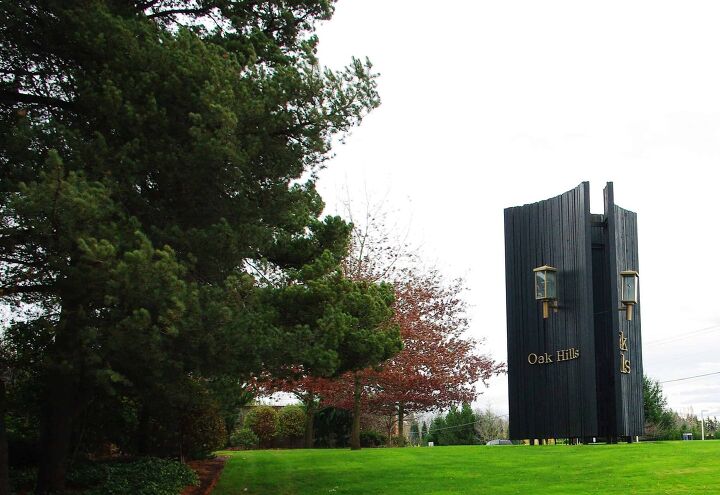 Population: 11,333
Average Home Cost: $387,600
Average Income: $85,318
Poverty Rate: 5.6%
Oak Hills is a suburb of Portland, and the neighboring cities include Cedar Mills and Bethany. This town is actively sought after to live in, and one reason is that many of the residents have approximately a 25-minute commute every day. Another reason is the town takes pride in how their homes are developed. The houses are situated on open landscapes on about forty acres of land.
Downtown Oak Hill offers a lot of coffee shops and parks, which accommodate the many young professionals that live there. This town is also where Butler County Community College is located. In 2013 the town was added to the National Register of Historic Places, making it the first mid-century district in Oregon and the youngest in the nation.
10. West Haven-Sylvan CDP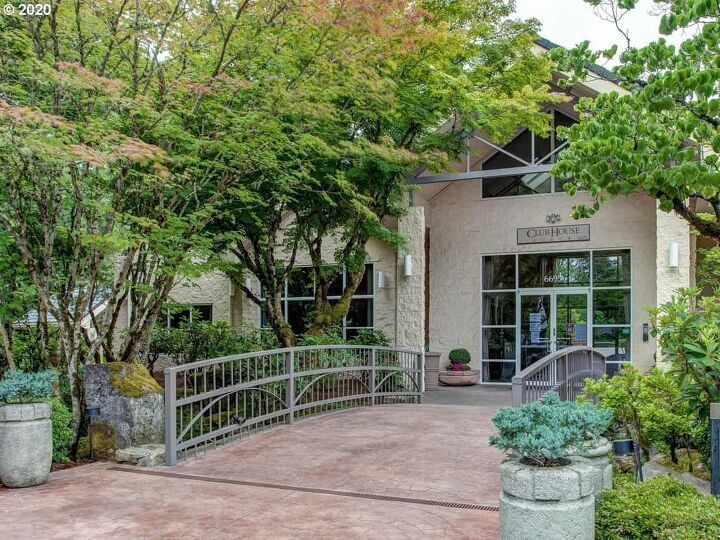 Population: 9,067
Average Home Cost: $432,400
Average Income: $85,230
Poverty Rate: 7.7%
West Haven-Sylvan CDP is a town found in Portland and was started back in 1850. The town had a confusing start as the founder wanted to name the town "Zion Town". It was not until a resident mentioned the name "Sylvan" after Silvanus, a Roman deity of woods.
This town however is not easily affordable, despite the fact that the population has grown over the years. The average cost of homes compared to population and income has shown that there are some low-income families in the area. They have a poverty rate of 7.7%, which is considered one of the highest for the wealth of the people living in these neighborhoods.
Still, the median home price here remains higher than Corvallis, Oregon, home to Oregon State University.
Do You Need to Hire Movers?
Get free, zero-commitment quotes from pro contractors near you.
---
Related Questions
What is the poorest city in Oregon?
Due to the combination of low job availability and low pay, Madras is considered to be the poorest city in Oregon. To give you a further glimpse into the numbers, the city has about 6,700 residents with the lowest median household income in Oregon of just $30,000.
Who is the richest man in Oregon?
Phil Knight is one of the richest men in Oregon, and he has a net worth of approximately $54.1 billion! He is originally from Oregon as well. He is the co-founder of the famous athletic brand Nike.
What state has the most billionaires?
California is known to have the most billionaires. A survey taken in March 2020 says that California is home to around 165 billionaires. Following California was New York, with 118 billionaires, and third was Florida, where 58 billionaires call home. But, if you're looking for something more subtle, we wrote a guide about
The 10 Most Conservative Cities In Oregon
.

Heather Robbins
Heather is a passionate writer who loves anything DIY. Growing up, she learned everything from home repairs to design, and wants to share her tips with you. When she's not writing, she's usually hiking or searching for her next DIY project.
More by Heather Robbins
Published March 25th, 2021 3:04 PM