127 Views
Cost Of Living In Lubbock, Texas (Taxes, Housing & More)
January 3rd, 2022 6:05 PM
Share
We're committed to finding, researching, and recommending the best products. We earn commissions from purchases you make using links in our articles. Learn more here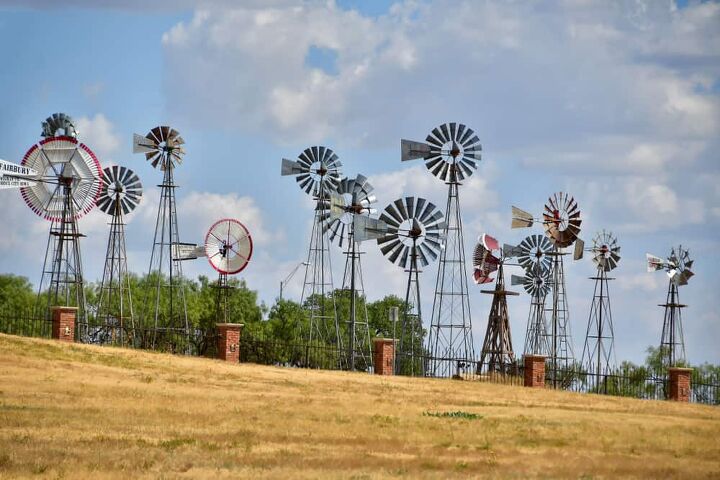 Lubbock, Texas frequently finds itself on the top 10 lists for the best places to live in the country. For those who have not had the pleasure of visiting, the high rankings may seem a bit bizarre, but they are actually well-deserved. A young population, low cost of living, and short commutes make this town tops.
Lubbock comes in well below the national average for the cost of living. On an index using 100 as the national average, Lubbock is at only 79.9, making it 20 percent less expensive to live there than the nationwide average!
Thanks to these low cost of living figures, the dollar will stretch further in Lubbock than in other locations across the country. Read on to learn more about what you can look forward to when leaving on the cheap in the Hub City.
Do You Need to Hire Movers?
Get free, zero-commitment quotes from pro contractors near you.
Cost to Own a Home in Lubbock, Texas
Homeownership is much more attainable in Lubbock than in other cities in the United States, even taking into account the rising median home cost. The median list price for single-family homes in Lubbock is just $222,000. That is a significant increase, even from last year, but housing is still at a 57.6 on the cost of living index. Given how rapidly home prices are rising in some metro areas, Lubbock can really give your wallet some breathing room.
According to the United States Census Bureau, the average monthly mortgage payment in 2018 was $1424 per month. Given that interest rates have plummeted since 2018, the average monthly mortgage payment data may well reflect a decrease in cost when the 2020 results are in.
Median Home Prices, Compared
Median home prices are ultimately based on the specific city and county that you live in in a particular state, and this is certainly true for Texas. The following table compares the median home price in Lubbock with other cities across the state of Texas.
| | |
| --- | --- |
| City | Median Home Price |
| Houston, TX | $220,000 |
| Austin, TX | $551,200 |
| Dallas, TX | $259,800 |
| Lubbock, TX | $222,000 |
| Corpus Christi, TX | $259,900 |
| Galveston, TX | $389,000 |
Of course, homes are expensive in Austin, but if you choose to live in cities like Dallas, Houston, and especially Lubbock, you'll enjoy prices well below the national average.
Rental Prices in Lubbock, Texas
The median rent is only $940 per month, but you will find that larger homes really drive that figure upwards.
The Lubbock rental market is a bit unique due to it being a college town. In many metro areas without a big residential student presence, the greatest demand for smaller apartments for smaller families and young people. In Lubbock, 3+ bedroom units command a premium price as they are desirable to college students rooming together.
The median rent figure is driven up by this situation, and people looking for smaller set-ups should be able to find a rental below the median rate.
Here is the average price for several common sizes:
| | |
| --- | --- |
| Bedrooms | Monthly Rent |
| Studio | $595 |
| 1 Bedroom | $650 |
| 2 Bedrooms | $850 |
| 3 Bedrooms | $1,295 |
| 4 Bedrooms | $2,000 |
Utility Rates in Lubbock, Texas
Renters and homeowners alike will usually benefit from low power bills during Lubbock's mild winter months. Expect high energy usage in the hot, humid summer, but your rates will likely still be low thanks to Texas's unique power grid regulations. Texas remains on an individual, rather than nationalized, grid. The state generates a high proportion of its energy from the wind, which is a cheap form of energy.
Electricity Rates
The average residential electricity bill in Texas is $128 per month, which is above the national average of $107. In Lubbock, the residential electricity rate is $0.082 per kilowatt, which is 25 percent less than the average rate in Texas.
Lubbock's cost of living index for utilities is 93.5.
Taxes in Lubbock, Texas
Taxpayers in Lubbock enjoy a very tax-friendly situation, as does much of the rest of the state since there is no state income tax. Though, there are a number of other taxes that residents are subject to.
Sales Taxes in Lubbock, Texas
At just 6.25%, Texas' statewide sales tax rate is relatively modest. Though, when you consider all of the additional city and county taxes across the state, the highest sales tax rate you could end up paying in Texas is 8.25%. Unfortunately, most major cities in Texas – Lubbock included– do have this high sales tax rate.
Property Taxes in Lubbock, Texas
Prospective home buyers should remember that the cost of property taxes is tacked onto your monthly mortgage payments by the lender, and Lubbock's property taxes are more expensive than the national average. Real estate property taxes are calculated on the assessed value of the home, which is usually not the list or sell price and is actually a percentage of the home's value. Regardless, the more expensive the home, the higher the property taxes.
The national average effective property tax rate is 1.07 percent. In Lubbock, however, the average effective rate is 1.78 percent. So, for a home that's assessed at just $130,800, you're looking at spending around $2,323 in annual property tax payments.
Alcohol & Tobacco Taxes in Lubbock, Texas
Living in Lubbock, Texas, you can expect a tax of 20 cents per gallon on wine, 19 cents per gallon on beer, and $2.40 per gallon on liquor. Fortunately, all of these taxes are well below nationwide averages. Taxes on cigarettes, however, rank in the middle of the pack at $1.41 for a pack of 20.
Gasoline Taxes in Lubbock, Texas
The state of Texas excises taxes on purchases of both regular and diesel fuel at 20 cents per gallon. These rates are the 13th and 10th lowest in the nation, respectively.
Child Care Costs in Lubbock, Texas
Child care is another necessity in Lubbock that does excessively exceed the national average cost. The cost of living index for child care is 109.5, making it about 10 percent above the national average. As with anyplace else, the cost varies based on the type provided.
| | |
| --- | --- |
| Type of Care | Monthly Average Cost |
| Infant in Center-Based Care | $11,830 |
| Infant in Home Care | $8,920 |
| Toddler in Center-Based Care | $8,960 |
| Toddler in Home Care | $7,030 |
Food & Grocery Costs in Lubbock, Texas
Perhaps surprisingly, food costs can vary dramatically depending on location. While few people choose to move based on the cost of groceries, it is an important aspect of budgeting and determining how much mortgage or rent you can afford each month.
Here is a list of some grocery items and prices in Lubbock; use this as a starting place to determine whether your grocery bills will be more or less expensive in Lubbock than where you currently live.
| | |
| --- | --- |
| Item | Price |
| Milk – 1 gallon | $2.93 |
| Loaf of Bread – White – 1 pound | $1.31 |
| Rice – White – 1 pound | $0.83 |
| Eggs – 1 dozen | $1.63 |
| Cheese – 1 lb | $3.13 |
| Chicken Fillets – 1 lb | $2.35 |
| Tomatoes – 1 lb | $0.99 |
Entertainment & Recreation Costs in Lubbock, Texas
While Lubbock is quite a distance from other cities, it has built up a commendable amount of entertainment and other activities that draw in people from the surrounding area.
| | |
| --- | --- |
| Activity | Price Range |
| Texas Tech Football Game | $40+ |
| Joyland Amusement Park | $7+ |
| Buddy Holly Center | $5-10 |
| Llano Estacado Winery Tasting | $15 |
| Cactus Theater | Varies depending on the artist |
The many college students in the area have created a demand for some of the recreational opportunities that generally only come in larger cities, such as art walks and several different museum options. Dining and nightlife opportunities are widely available in Lubbock, and several wineries are in or near Lubbock.
Residents can also venture outdoors with mountain biking, hiking, and hunting being popular outdoor activities in the area.
Education Costs in Lubbock, Texas
Lubbock is more than just a college town; it is a multi-college town. It really offers a menu of educational choices by being home to a community college, public university, and private universities.
Colleges and Universities
No article about Lubbock is complete without bringing up Texas Tech. For many people, when they think of Lubbock, Texas Tech and their sports teams immediately come to mind. Annual in-state tuition costs $9,300, and out-of-state tuition is $19,260.
Texas Tech offers 150 undergraduate degree programs and several post-secondary educational options, including a law school and graduate school.
For students more interested in a smaller, private school experience, there is Lubbock Christian University. Annual tuition there is $23,330, and students can choose from 63 undergraduate degrees and 11 graduate degree options.
Another religious school option is Wayland Baptist University, which has a Lubbock campus. The tuition there is $7,584 per year, and they also offer an entirely online option as well as in-person classes. WBU offers both graduate and undergraduate degrees in several fields.
Finally, students can pursue technical degrees in healthcare, construction, and much more at South Plains College Lubbock Center. The annual tuition there can be as low as $2,654 for in-district students.
Income & Economy in Lubbock, Texas
The per-person income for people living in Lubbock is $27,922. The household median income is $52,429. About 17.9 percent of Lubbock residents live at or below federal poverty guidelines. Only 30.1 percent of the workforce has a bachelor's degree or higher.
The education industry is a big employer in Lubbock. In addition to the public and private schools for elementary and high school children, the city has two 4-year colleges and one community college. Between professors, support staff, and administration, all of these institutions contribute many jobs to Lubbock.
The medical field also employs many people in Texas. Texas Tech Health Sciences Center and the UMC Health System both provide patient care in the city and are considered two of the biggest employers.
Do You Need to Hire Movers?
Get free, zero-commitment quotes from pro contractors near you.
Is Lubbock, Texas a Good Place to Live?
The low cost of living in Lubbock can be appealing, but it can also be deceptive. The city falls below the national average for necessities like housing, utilities, and groceries, meaning your dollar will stretch further here. However, many people in Lubbock have fewer dollars to stretch because the poverty rate is high and the median income is low. The low median income in the city should give potential residents pause before committing to the area.
If you are confident in your job prospects, Lubbock can be a great city to move to, especially for those from the surrounding small towns who want to move somewhere nearby with more dining, shopping, and entertainment options. Being a college town, Lubbock offers arts entertainment through the universities, and the students have created a demand for dining and nightlife.
Related Articles

Kirbee Anderson
Kirbee is a licensed attorney and real estate broker, but DIY projects of all kinds call to her. Kirbee loves being at home with her husband, daughter, and dog and investing her time and energy into projects to make their home a unique and comfortable place for all of them. Her favorite projects include gardening, building new items, and creating solutions to manage clutter.
More by Kirbee Anderson
Published March 12th, 2021 6:53 AM