219 Views
Who Orders The Survey In A Real Estate Transaction? (Find Out Now!)
April 28th, 2021 12:49 PM
Share
We're committed to finding, researching, and recommending the best products. We earn commissions from purchases you make using links in our articles. Learn more here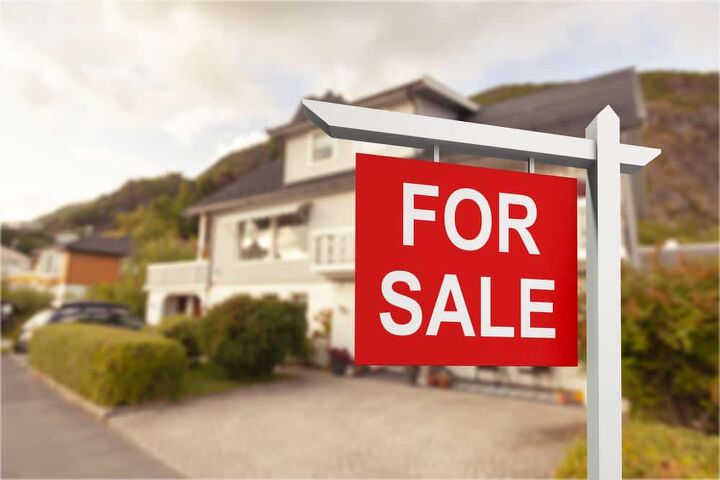 Whether a first-time homeowner or looking to expand your home, you need to know where your property lines are. You may have a general idea of where your property begins and ends, but you need to know exact measurements. To prevent future issues, get a property survey done.
During a real estate transaction, a title company orders the survey on behalf of the buyer. Title companies do this to determine if there are any issues with the land that could negate the title.
Want to order a land surveyor?
Get free, zero-commitment quotes from pro contractors near you.
What Is a Property Survey?
A property survey confirms the boundary lines and legal description of the property. It also determines any restrictions or easements included in the property. Depending on the mortgage company and where you live, you may be legally required to get a survey.
Getting a property survey done lets you know what land you are responsible for and where you can build. The mortgage lender or title company can then set the most accurate terms in the agreements.
Types of Property Surveys
Not all property surveys are alike. Each type of survey serves a specific purpose.
ALTA/ACSM Survey
ALTA/ACSM is the American Land Title Association and the American Congress of Surveying and Mapping. This type of survey is for use in the buying and selling of real estate. It is the most detailed type of land survey and includes all the land surveyed's physical features and characteristics.
Boundary Survey
A boundary survey determines property lines. To perform this survey, surveyors need the history of the property and any paperwork or deeds associated with the property. Then, the surveyor must conduct the physical survey of the property.
Construction Staking
A construction staking survey interprets engineering design plans before building a structure.
Location Survey
A location survey is similar to a boundary survey, but it involves identifying all additions or improvements made to a property. This survey helps to determine if all local zoning laws and property boundaries have been adhered to.
Right-of-Way Survey
A right-of-way survey (ROW) helps property and utility owners determine the access rights and access points on a property.
Topographic Survey
A topographic survey identifies and maps the contours of the ground and existing features on the earth's surface. This includes contours, utilities, ditches, roads, water, and other physical features.
Who Orders the Property Survey?
During a real estate transaction, the title company usually orders the survey on behalf of the buyer. Title companies require the survey to look for issues that could negate the title. Who pays for the land survey will depend on the situation.
If homeowners want to build an addition on their property, they will pay for the survey. If sellers want to put their house on the market, they will pay for the survey. When a buyer's title company orders the survey, the buyer will pay for it.
What Are the Benefits of a Property Survey?
Different property surveys have various benefits, but they all determine the land's important characteristics or features.
Property Lines
Understanding exactly where your property lines are can eliminate any confusion during the buying process. It can also be beneficial if you want to build or expand your home. This can help to avoid any property disagreements with neighbors.
Easements
An easement is a situation where you have to share access to some part of your property. Having a property survey reveal any easements will determine if you're required to share a private road with your neighbors. It can also tell you if a utility company has the right to install electrical wires on your land.
Easements aren't always a negative, but you can avoid being surprised by conducting a property survey during the homebuying process.
Elevation
It's vital to know elevation information for architects and building contractors. Elevation can impact the design and cost of any structure you decide to build. Requesting a topographical survey to review your property's elevation and flood zone can save you money in the long run.
Hazard Areas
When a surveyor conducts a property survey, they can better understand the land you plan to live or build on. This includes potential problems or hazard areas on your land. Hiring a professional to survey your land can prevent costly mistakes.
You can find out if your property has land erosion, landslides, or a water table. Finding this out before you build a structure can prevent you from incurring future damages.
Ways to Get a Property Surveyor
Whatever your reason for getting a property survey may be, there are several ways to go about it.
Hire a Land Surveyor
As land shifts over time, property line markers can move. To determine precisely where your property lines are, hire a land surveyor. The surveyor will be able to define property lines and create legally binding surveys.
If you ever have a land dispute, surveyors can serve as expert witnesses in court cases.
Check the Property Deed
There are several types of deeds used in real estate. A property deed is a legal document that transfers ownership of the property from one person to another. This is not the same as a title, which states who owns the property.
The deed has essential information about the property, such as the owner's name, address, and tax map number. It also contains legal descriptions of the property, restrictions, and other information like the conditions of the transfer. While some deeds only include a lot or block number, most have detailed measurements done by a land surveyor.
Search Property Survey Records
Most states require property surveys to be filed with the local government. You can find these property surveys by visiting the local courthouse, assessor's office, or property office. You have to manually check transfers as well as requirements and restrictions on the property.
While this can be time-consuming, it's a low-cost or free way to find your property's history.
Find a Property Survey Online
Some local governments keep property records online if you don't want to go to the courthouse to find information. Before looking up your property, you'll need to have the address, boundary descriptions, and date of the last survey. You can search the local assessor's website.
Not all records are digitized, but you can narrow down the results and find the office where your survey is. You can then call the office and ask them to mail you a copy of the survey.
Geographical Information System (GIS) maps are also an option if you have limited information on the property. However, they usually require a fee.
Contact the Previous Surveyor
Land surveyors keep records of property surveys they have completed. If you know the name of the previous surveyor of the property, they can usually send you a copy for a fee. Land surveys typically last five to 10 years, but if it's been longer, you most likely need a new one.
Want to order a land surveyor?
Get free, zero-commitment quotes from pro contractors near you.
---
Related Questions
How much does a property survey cost?
If your title company orders a property survey, new homeowners can expect to pay $400 to $700. The cost of the survey will depend on a variety of factors. These factors include property size, terrain, and location. Property surveyors charge for the time it takes them to research the property. If your land is well-documented, it will take less time to research and cost less. The final price also includes travel time, so try to hire locally. A heavily wooded area will cost more to survey than a flat piece of empty land. The easier your land is to survey, the less you can expect to pay.
What are closing costs, and how much are they?
Closing costs are the fees and expenses the buyer pays when they close on their home. This does not include the down payment. Closing costs can run 3 to 5% of the loan. Closing costs include title insurance, attorney fees, appraisals, taxes, and other miscellaneous fees. Once you submit your mortgage application, your lender is required to send you a Loan Estimate (LE). Prior to closing, you will receive closing costs, then compare them with your LE to make sure everything matches up.Each home purchase is different, so always talk with your mortgage lender about the specifics of your home purchase.
What type of additions to your property would require a land survey?
Whether you are selling your house or not, you should still get a property survey to avoid any issues. This includes boundary encroachments. If you're planning to add an addition to your home or garage, you will need a land survey. Adding a new building, like a shed or barn to the property, or any other major construction requires a survey. Other additions that seem simple can also require a land survey. These include planting trees or shrubs or building a fence near the property line, or adding a patio or back deck.If you're unsure whether you need a land survey, it's better to be safe than sorry. Hiring someone to survey your property can prevent future issues. 

Stacy Randall
Stacy Randall is a wife, mother, and freelance writer from NOLA that has always had a love for DIY projects, home organization, and making spaces beautiful. Together with her husband, she has been spending the last several years lovingly renovating her grandparent's former home, making it their own and learning a lot about life along the way.
More by Stacy Randall
Published March 19th, 2021 4:42 PM