96 Views
What If A Seller Won't Budge? (Tips To Save The Deal)
November 10th, 2021 1:54 PM
Share
We're committed to finding, researching, and recommending the best products. We earn commissions from purchases you make using links in our articles. Learn more here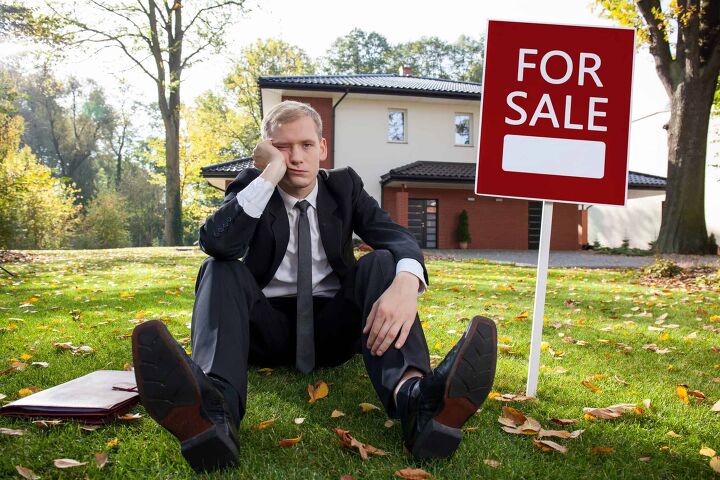 When you start your house search, it's only natural to hope your dream home will become a reality. If you find your dream property, then you want to do everything in your power to get the deal done. You may hit a few speed bumps in this process, especially if the seller is unwilling to negotiate on price.
With more than 700,000 single-family home sales in the U.S. for the last quarter, there are always thousands of homebuyers. Price is the top factor for most buyers, and sometimes deals can fall apart if the seller won't budge.
Provide the seller with proof of funds and make a competitive offer if they won't budge. Don't make too many contingencies and try to be flexible so that the seller will close quickly. Offer fair market value and be willing to compromise on costs if the seller won't close.
No one wants to miss out on their ideal property, and you can avoid any regrets by sweetening the deal. Figure out where and how you are willing to compromise and show the seller how serious you are.
Understand The Seller's Intentions
There are many reasons why people choose to sell their properties. It is never a one-size-fits-all situation, and the seller may be feeling stressed or even emotional about the sale.
When the seller seems hesitant to come down on the price or meet in the middle, try to figure out why, ask your real estate agent to follow up on the seller's motivation with questions like:
Have they invested a lot of money into the property?
Do they need to get a good return on investment?
Is it a family home they feel super attached to?
Are they currently living on the property?
Do they need a more extended escrow period?
Are they looking to retire or buy a bigger home?
Using Information To Your Advantage
Finding out why they are motivated and what they want can give you the edge over other potential buyers. Looking at the sale from the seller's perspective can help you understand what you need to change. If you can bring them a more attractive offer and be the first to compromise, you may succeed.
Embrace Lower Expectations
Finding your dream house is one thing but getting it for the right price is another. Once you have a better idea of the seller's goals, you can adjust your expectations accordingly. Maybe you have to stretch your budget slightly to get your dream home.
Frequent buyers may have to go to the top of their price range for the property they want. If you have any room to work within your budget, now's the time to do it. You may need to add a bit to the price tag to get the seller over the line.
When you and the seller have reached a stalemate, you should evaluate how much you want the property. If it's the home, you can't live without, then increasing your budget a bit could make all the difference.
Another way to lower your expectations to think about alternatives to your proposed escrow and offer terms. Maybe you need to work toward a quicker closing or reduce the repair costs you want the seller to cover.
Get Your Finances In Order
One reason why many deals fall through is financing. Your seller may find your current offer unattractive if you still need approval from the bank. They could be worried that the funding will fall through.
Presenting a more attractive offer is critical in this situation. These steps will encourage the owner to think again about your offer:
A pre-approval letter ensuring proof of funds from your lender could help to change the seller's mind—the less paperwork and hurdles they have to worry about, the better.
Check everything with your lender to make sure there are no surprises. Completely understanding your finances and how much you can spend will help you be more prepared.
Take a look at your current finances and see if you have any wiggle room. Do you have any more funds you can work with to get your dream home in your name?
Tap into extra money if you can. Giving yourself a little more breathing room financially may help both you and the seller get what you want.
Move forward with the upper hand in negotiations.
Real estate moves quickly, and you could miss out on the home if there are any setbacks with your financing. In a situation with an indecisive or slow seller, presenting clear and confident financing helps significantly.
Cut Out Contingencies
Contingencies can slow down or even halt the sale of a property. If your original offer had many conditions the seller needed to meet, perhaps they are turned off by these demands.
When owners don't need to sell properties right away, they are less likely to accept an offer with several contingencies. They may prefer to wait until a better offer comes in with no contingencies. To step up your game, take a look to see what contingencies you can eliminate.
Re-evaluate Conditions
Home inspections are one common contingency that you may need to sacrifice. Can you live with any minor issues brought up in a home inspection, or can you speed up the process? Are you willing to accept the inspection findings without asking the seller to cover all the costs?
Keep in mind that sellers typically want as little work as possible, and relaxing the sale conditions makes this easier. If another buyer comes in and makes a clean offer with no contingencies, you could lose out.
After doing your research and consulting your real estate agent, you may want to make an offer to waive contingencies. A bit of risk could pay off with a big reward for the house at the top of your list.
Express Flexibility
The listing price depends on the lot and house size. If you're at one number and the seller is at another, you somehow have to meet in the middle. An unmotivated seller may not be willing to make the first move, so consult with your realtor. They should give you a better idea of where to go next.
Sometimes, deals stall when both sides' best and final offers are so far off. If the seller counters your original request, this should provide some insight into their willingness to lower the price.
When the buyer and seller are not on the same page price-wise, it's best if the buyer shows genuine interest. This is a chance for you to show the buyer how much you want the property. You can demonstrate your flexibility and seriousness by increasing your initial offer and remembering these tips:
Sellers certainly appreciate it if you're willing to pay slightly more to get your preferred property.
Being aggressive in negotiations and staying firm in your desire for the property supports your offer.
If you can't stop thinking about the house and it has everything you want, it's okay to go higher.
Being in the middle to the top of your price range is worth it for your beloved future home.
Get Ready To Compromise
At the end of the day, sellers don't want to deal with buyers who don't know what they're doing. A wishy-washy buyer who isn't sure of what they want or tries to play games is not appealing. You can make your offer look as attractive as possible by being prepared to close right away.
When it's time to negotiate again, don't forget to:
Bring your best offer with the shortest closing time and fewest contingencies.
Ask your realtor to help you be strategic in price so that you can avoid further negotiations and delays.
Have all your paperwork ready to go, including required forms and a preapproval letter for financing.
This way, the seller knows you are not going to waste their time and pull out. Hopefully, they will be open to a deal, and you can walk away with the keys to your new home.
---
Related Questions
What makes a real estate offer attractive to a seller?
Every seller is different, but most of them appreciate an offer with finance approved and few if any contingencies. The fewer conditions there are, the more attractive a proposition is, and the easier it will be to close. An offer that is within a reasonable range of the asking price may motivate sellers.
Why do some sellers refuse to come down in price?
There are many reasons why sellers may be stubborn with the price. If they put a lot of time, money, and resources into the property, they may have a bottom line. They need to get at least this amount to make any money on their investment. Others may want to get a certain number so they can afford their next purchase or support themselves.
What happens when a sale is active under contract?
Active under contract is when the seller has accepted the offer, but the deal is not yet finalized. There is still a chance the deal could fall through, but it's moving forward successfully at the moment. If you are buying a house, you want it to be active under contract before it's officially sold for good.
Consider Alternative Solutions
Real estate negotiations can be stressful, and the more prepared you are, the better. Working with a difficult seller can be disheartening, but remember your end goal. Focus on the house you want so much and be open to the offers that will make that happen.
If the seller presents any alternatives, such as a longer escrow so they can find a new place, consider it. Even a rent-back option if you're on a flexible timeline could get the seller over the line. You may have to give a few things up to get your house, which is worthwhile in the long run.
If the seller still refuses to budge at the end of all this, they may not want to sell. Maybe they realized they couldn't bear to part with the property. Perhaps they want to wait until it gets more money. If this is the case, put in your best offer and then begin to look at alternatives. Some sellers eventually come back, so it's up to you if you want to leave that door open or move on to something else.

Upgraded Home Team
We are a team of passionate homeowners, home improvement pros, and DIY enthusiasts who enjoy sharing home improvement, housekeeping, decorating, and more with other homeowners! Whether you're looking for a step-by-step guide on fixing an appliance or the cost of installing a fence, we've here to help.
More by Upgraded Home Team
Published August 14th, 2020 3:22 PM