85 Views
Most Popular Toe Kick Saw Alternatives [7 Great Options!]
October 29th, 2021 10:35 PM
Share
We're committed to finding, researching, and recommending the best products. We earn commissions from purchases you make using links in our articles. Learn more here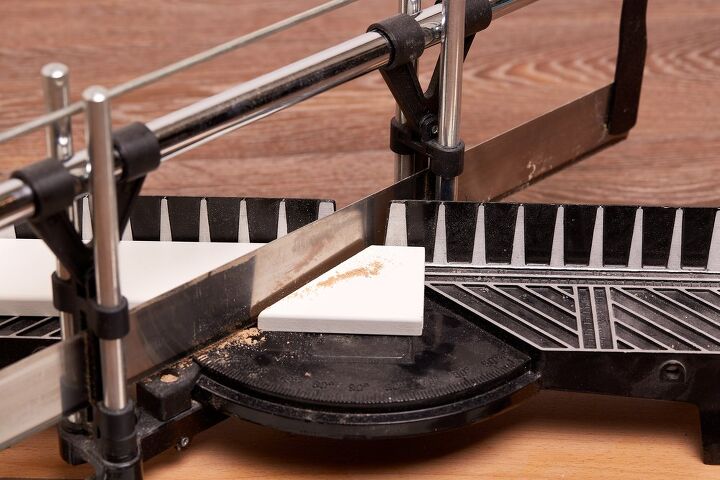 When it comes to power tools, there have been incredible developments to allow carpenters, builders, and contractors to get into even the toughest to reach areas. With the large array of tools available, there is nothing that can't be achieved.
This has become especially relevant for getting into areas where hands and fingers can't properly maneuver. Things like toe kick saws, which are meant to get into tough spaces, can be helpful. There are also alternatives that can be used instead.
What is a Toe Kick Saw Used For?
If you have never heard the term before, it may sound confusing to fully grasp what a toe kick saw does. And if you don't know what it can do, it is unlikely to be used in the proper manner.
A toe kick saw is used to cut subflooring material. This is most common under cabinets in a kitchen. The saw gets under the toe-kick in order to cut flush along the cabinet base. It can also be used for trimming door jambs or casings when you are trying to lay tile.
Why to Replace a Toe Kick Saw?
While most toe kick and jamb saws are perfectly fine for their dedicated purpose, times have changed. Sure, there are tools out there that are meant to handle one task or purpose, but the multi-function tool has become the choice of the day.
Multi-function tools are just that: they can handle a plethora of jobs. This means needing to bring less tools to a job site, less spending on several different tools, and generally saving space and money in the long run.
There are also some that feel that toe kick saws are difficult to handle and use. This means difficulty getting accurate cuts in the tougher to reach. Not only that, toe kick saws are rarely for rent at hardware stores and can be quite expensive as well. For those looking for alternatives, there are a few that should do the job just as well.
The Importance of the Right Tool
Accuracy is the number one goal of any job. Being able to provide accurate measurements and cuts is what makes any project come together properly. That is why it is so important to have the right tool for the job.
This can be made more difficult when trying to access flooring under toe-kicks, the space between the wall and door jamb, and other small or hard to reach areas. We need to be able to get our hands into those spaces in order to ensure proper angles and ultimate accuracy.
Thankfully, there are tools that can make things a bit easier. And even if a toe kick saw is not the tool you end up choosing, there are others similar to it that will get the job done as accurately as possible.
Angle Grinder
Though there is some dispute about whether or not this is a worthwhile alternative, there are some that feel that the angle grinder can get the job done perfectly well. With tough to reach areas, where hands cannot take proper angles, it is important to have all the leverage possible.
With an angle grinder, you can adjust the angle of your cut. Depending on the size of the toe-kick on the cabinet or the space in the door jamb, an angle grinder may not be the best alternative. Know the size that you are working with going in to avoid wasted time and tools that won't get into those tougher areas.
With enough space, an angle grinder should be able to provide an accurate cut. Be careful, though, because there can be kickback if you're not expecting it. Without proper safety precautions, accidents can happen.
Oscillating Saw
One of the more versatile tools out there, an oscillating saw is becoming a must-have for handymen everywhere. That is because they can handle a ton of different tasks that handymen deal with on a regular basis.
An oscillating saw can perform grinding, cutting, sanding, scraping and sawing. Even more importantly, an oscillating saw can do all of this while providing clean, accurate results in even the tightest of quarters.
This tool is popular among flooring and cabinet installers, carpenters, tradespeople, contractors, and even serious amateurs. With its versatility and accuracy, this is one of the preferred tools for getting the tough jobs done.
Multi-function Saw
Now more than ever, tradespeople are looking for versatility out of their tools. In days past, there were individual tools for each individual scenario. That meant having to switch between tools frequently. It also meant having to buy individual tools for individual tasks.
Multi-function saws can do it all. Multi-function circular saws allow for powerful, precise cuts in small areas as well as in standard applications. The need for big circular saws has gone by the wayside thanks to this versatile, multi-function tool.
Most of all, a multi-function saw will be able to get into those tough to reach areas like under toe-kicks and door jambs. The need for a sharp, fast, accurate cut is important on jobs like that and this saw will deliver that and then some.
Reciprocating Saw
This is further down the list because, though versatile, reciprocating saws can be a little difficult to use in tight spaces. The length of the handle tends to be about twice the size of the end with the blade, making it tougher to fit into compact areas.
Still, if you can get it into those tight spaces, control can be very precise. It all depends on your comfort level and experience when handling a reciprocating saw. Highly accurate cuts are more than possible when using reciprocating saws.
For the amateur handyman, this might not be the most ideal of solutions. Without experience, a reciprocating saw can seem a bit unstable and even scary. If you don't have the confidence in your ability to use these kinds of saws, there are other alternatives that will work better.
Chisel
While everything else on the list so far is from the 21st century, the chisel is something of a throwback. It harkens to days when handymen did things almost completely by hand. Hammers, saws, and anything else was entirely controlled by the person using it.
That is why using a chisel can be a beneficial idea. It allows for precision to be had and it allows for access to tight spaces and small areas. All it takes is angling the chisel into the space that you need and tapping with a hammer.
A chisel can also take a lot more time, so having patience is a must. Without patience, it can feel like a job takes forever to complete. For larger jobs, a chisel may not be totally ideal. Be aware of your timeline and deadlines when deciding on which tool to use.
Inside Cut-Off Tool
This is likely the best tool that you can get for cutting under cabinets and in door jambs. The wheel is just 4 inches in diameter, allowing it to fit in the tightest of spaces. Best of all, it can work both vertically and horizontally.
The extended handle makes it easier for craftsmen to get a stronger, sturdier grip. That means quicker, more accurate cuts regardless of the project. Best of all, there are inside cut-off tools that now have the ability to eliminate stalling, increasing the reliability of these tools.
If you have to pick one tool to get into tight spaces for accurate cuts, this is the one to go with.
Dovetail Saw
One of the few hand-powered options on the list, the dovetail saw is still quite effective. It comes with a blade up to 50mm that can fit into most small spaces. The extended handle allows for the same great grip to be hand, improving the quality of your cuts as you go.
The biggest difference between the dovetail saw and the inside cut-off tool is the lack of a motor. The motorized function makes it far easier to get more impactful cuts. Not only that, doing cuts by hand also means that there can be inconsistencies in the cut as you go.
The dovetail saw is great in a jam, but the inside cut-off tool is probably a little better for these kinds of jobs. Accuracy is of the utmost importance and you can rest assured that there is accuracy in both the cut-off and dovetail.

Upgraded Home Team
We are a team of passionate homeowners, home improvement pros, and DIY enthusiasts who enjoy sharing home improvement, housekeeping, decorating, and more with other homeowners! Whether you're looking for a step-by-step guide on fixing an appliance or the cost of installing a fence, we've here to help.
More by Upgraded Home Team
Published July 24th, 2020 6:32 PM