241 Views
9 Efficient Stove Alternatives
August 11th, 2021 2:53 AM
Share
We're committed to finding, researching, and recommending the best products. We earn commissions from purchases you make using links in our articles. Learn more here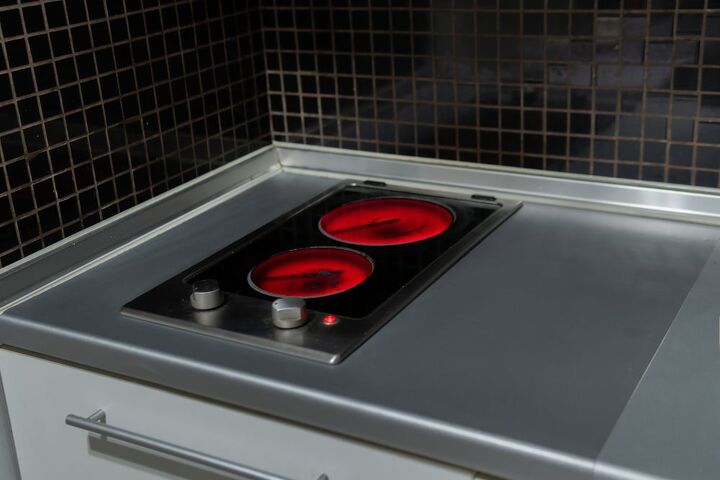 Stoves are as useful as any other kitchen appliance, but not all homeowners have access to one. It can be tricky navigating the world of stove alternatives, especially if you need one right away. With all of the options out there, what are the best stove alternatives that money can buy?
Toaster ovens, crock pots, air fryers, electric griddles, and portable burners are the best stove alternatives. Convection ovens, standard ovens, and microwaves are also great alternatives that take no time at all. Otherwise, simply invest in a hot plate if you want a quick and easy-to-use stove alternative that you can store easily.
Each of these stove alternatives is unique and offers its benefits. Let's take a deep dive into the best stove alternatives and see which one is best for your kitchen.
Alternatives To Stoves
1. Toaster Oven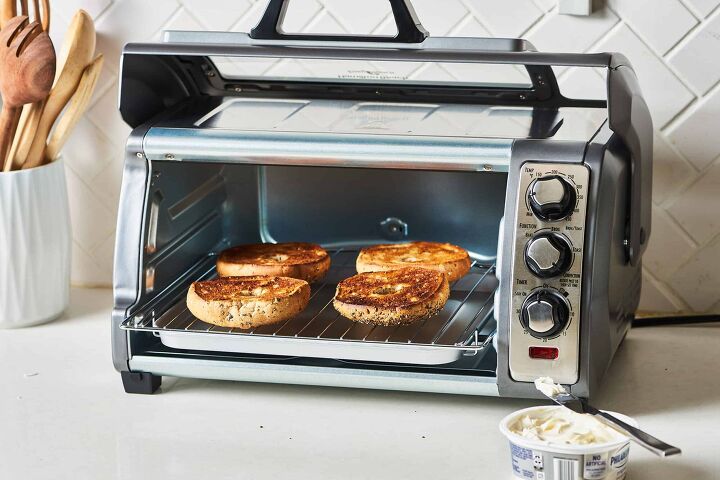 Toaster ovens have been the choice of homeowners that don't have or don't want to use a stove for years. They are affordable, easy to use, quick, and require little to no maintenance over the years. Simple, low-end toaster ovens start at $40, but you can spend over $350 for more advanced models.
Toaster ovens don't heat the entire room as ovens do, and that comes in handy in the summer. You can throw almost anything that you'd put in a standard oven into a toaster oven. Even if you do have an oven, you can use a toaster oven as needed to keep it in shape or simply save time.
Toaster ovens have been the homeowner's secret weapon for a long time, and it's also one of the best stove alternatives. Whether it be making grilled cheese or warming frozen food, toaster ovens can accommodate almost anything.
Pros
Affordable
Easy to use
Low-maintenance
Doesn't make the room hot
Cons
Can be difficult to store
2. Crock Pot
Crock-pots are great because you can turn them on, load them with ingredients, and ignore them for hours. You can allow your food to simmer in a crockpot all day long so that it's ready for you to eat when you get home. They are easy to use, don't take up much space, and crock pots are affordable for any homeowner.
Crock-pots start at $30, and they are worth the investment considering how durable they are. They can last as long as 10 years, but some crock pots give out after 5 years of heavy use or minimal maintenance. You can prepare everything from omelets and chicken dishes to pot roasts in a crock-pot, and they are consistent.
Crock-pots are small enough that they don't utilize too much space and big enough to prepare large meals. They open the door to recipes that you may not be able to make with a stove, such as pot roasts, and crock pots are worth it. Consider a crock-pot as your stove alternative if you want to get creative in the kitchen.
Pros
Can cook food all-day
Inexpensive
Cooks a wide variety of foods
Large capacity
Cons
Water drips down on food due to condensation
3. Air Fryer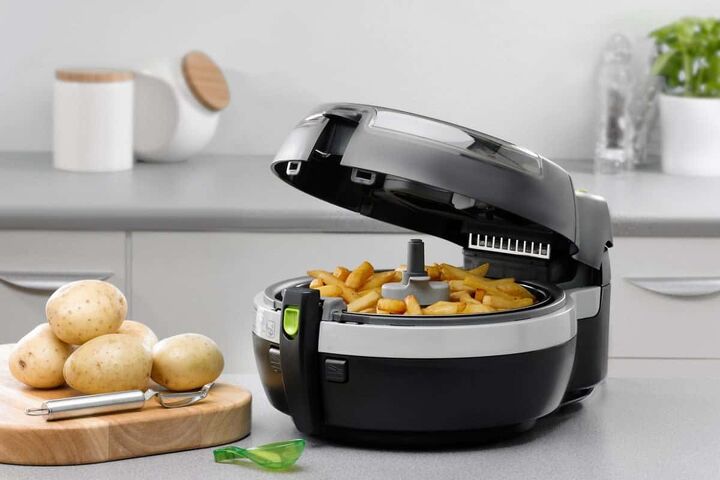 Air fryers have taken the world by storm because they make stoves, ovens, and microwaves almost unnecessary. You can prepare a variety of foods in air fryers with much less effort than a stove or oven. They require no learning curve, and air fryers are ready to use as soon as you take them out of the box.
Air fryers are slightly cumbersome, so they can be difficult to store, but that's their only downfall. Besides that, they are more convenient to use than stoves and ovens alike for all applications. You can't cook too much at once with air fryers, so you have to pick and choose when you use it if you have a large family.
Otherwise, air fryers are ideal for fast-paced households that need to make food as quickly as possible. Air fryers can reheat, grill, fry, and bake food, so there is no limit to what you can make with them. Look into air fryers as your stove alternative if you want an easy and versatile option.
Pros
Versatile
Affordable
Easy to use
Many applications
Cons
Takes up storage space
Not ideal for large families
4. Oven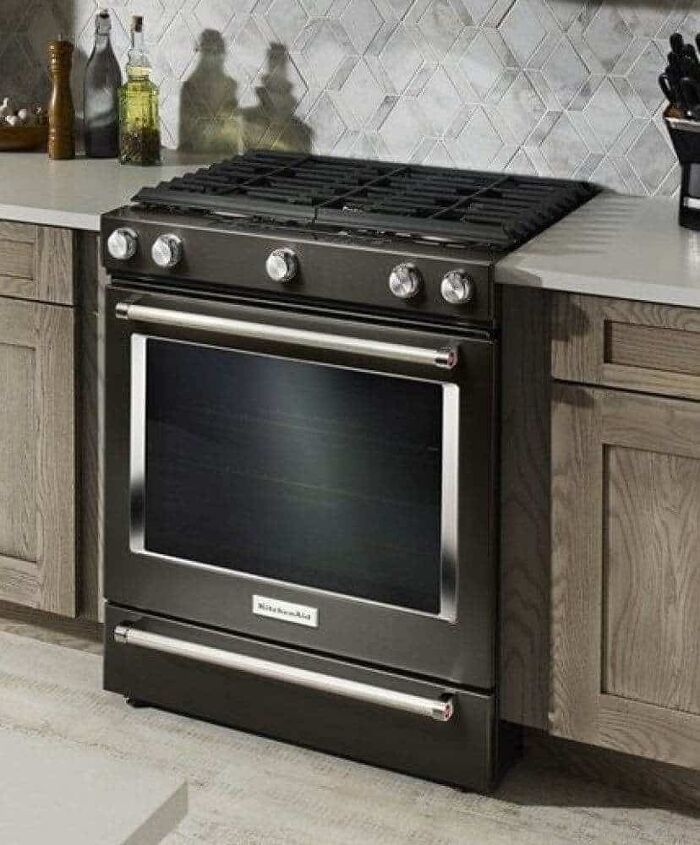 If you don't have a stove or simply don't want to use one, you could always use your oven. Ovens are more convenient than stoves in many ways, and they can be used for even more applications. You can roast meat, bake casseroles, craft deserts, and even grill sandwiches in the oven.
Because of that, ovens are more useful than stoves are as far as practical uses go. It is easier to use stoves than ovens for small items, such as sandwiches, however. It is still worth using an oven as a stove alternative if you already have a stove and want to take advantage of it.
It's ideal to have both a stove and an oven on hand, but that's not ideal for all homeowners. Choose an oven as your stove alternative if you want an option that provides you with a more comprehensive set of recipes. Better yet, use an oven as your alternative if you want to avoid spending more money if you already have one.
Pros
Cooks more foods than a stove
Most homes already have one
Consistent
Cons
Takes a long time to cook
Not great for small items (i.e. sandwiches)
5. Electric Griddle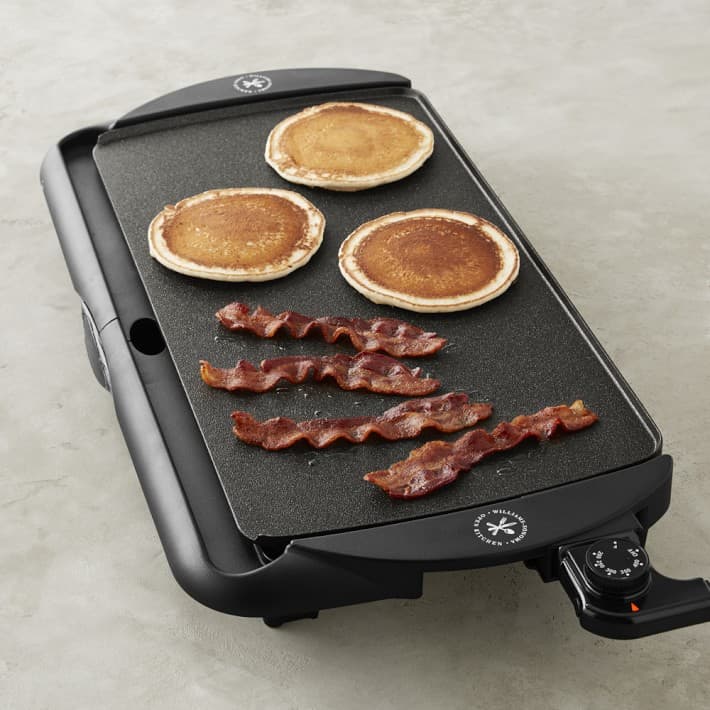 Electric griddles are the perfect happy medium between hot plates and waffle irons in terms of size and function. They don't take up much space on the counter and work as soon as you plug them into an outlet. Electric griddles are easy to clean after cooking and they are ideal for cooking omelets, sandwiches, and searing vegetables.
Griddles are great because they heat up quickly and cook food evenly each time that you use them. They are great for homeowners that are in a quick pinch when it comes time to cook, and they save time. Electric griddles vary in quality and cost, and they usually cost between $20 and $100, or more for nicer models.
The last thing that you want to do is skimp on electric griddles, as cheap models don't cook evenly. Shop for an electric griddle if you want to save time in the kitchen with an affordable stove alternative. Electric griddles are easy to store in a cabinet or pantry, as long as you clean them well beforehand.
Pros
Easy to store
Affordable
Heats up quickly
Cons
Needs to be cleaned after each use
Not ideal for all foods (large items)
6. Portable Burner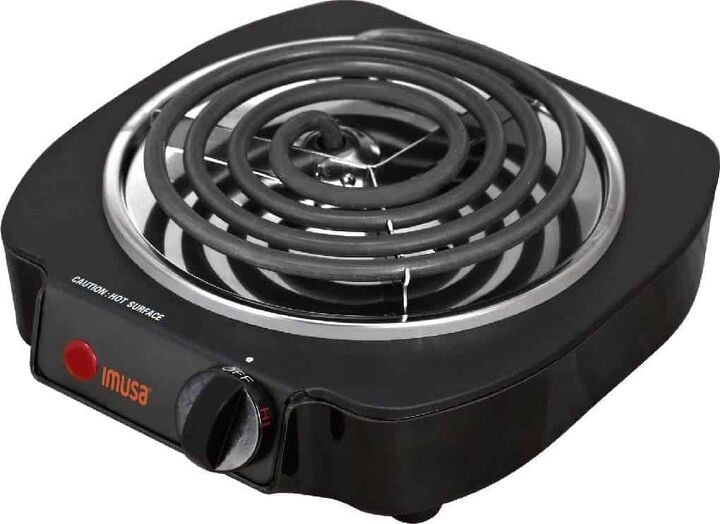 Picture the burners that you find in science classrooms in middle and high schools, and you know what a portable burner looks like. Portable burners plug into an outlet and create a flame that you can place a pan on top of. You can use portable burners for just about anything that you'd usually cook in a pan, such as vegetables and sandwiches.
They don't use much energy, and portable burners don't generate too much heat. That means that you can comfortably use a portable burner for as long as you need without making the room too hot. Many college students and residents of studio apartments use portable burners, but any homeowner can enjoy them.
You can expect to spend between $13 and $70 for a portable burner, but premium models cost over $100. Look into portable burners if you want a stove alternative that is small, easy to use, affordable, and works for most applications. Nothing beats a portable burner if you want to avoid using too much counter space or making the kitchen hotter than it needs to be.
Pros
Doesn't overheat the house
Cooks anything that fits in a pan
Affordable
Cons
Limited food options
Stays hot long after using it
7. Hot Plate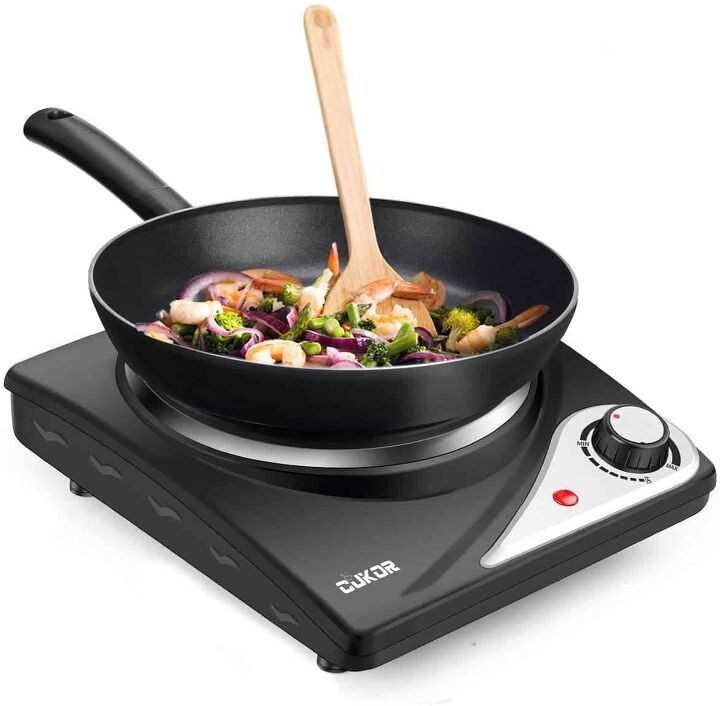 Hot plates are similar to griddles, and they are a simple and easy to store alternative to stoves. They are more ideal for heating food than preparing it, but you can cook using a hot plate. You can easily sear vegetables or grill a sandwich on top of a hot plate, and they're great to have around.
Hot plates plug right into the wall and they don't take up much counter space at all. They are ideal for small kitchens, or homeowners looking for a quick stove alternative. Most hot plates have enough space to keep up with a pan that you'd put on a stove.
Consider a hot plate if you want an affordable and easy-to-use stove alternative that won't take up space. You can expect to spend between $12 and $60 for a hot plate, depending on the size and extra features.
Pros
Affordable
Easy to use
Doesn't take up much counter space
Cons
Not as much space as stove
Takes a while to heat up
8. Convection Oven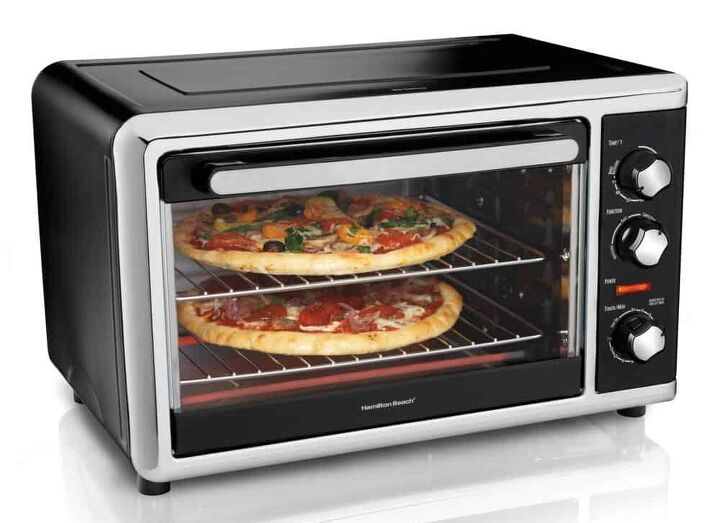 Convection ovens are almost the same thing as toaster ovens, except that they use convection to warm your food. They feature fans inside of them that help to ensure that your food heats up evenly every time. That makes convection ovens ideal for homeowners that eat a lot of frozen food that you don't want to rush by any means.
Convection ovens also take up less space on the counter than a traditional toaster oven. With that said, that also means that you can't cook larger food items with a convection oven, and that can be limiting. However, they are big enough that you can easily cook large portions of chicken, beef, and other meats in the convection oven.
You can expect to pay between $150 and $1,200 or more for a convection oven, and that makes them an expensive stove alternative. The price range is wide, but some convection ovens are better than others, and you don't want to skimp on one. Consider a convection oven if you want to conserve counter space and want your food to cook evenly.
Pros
Cooks food evenly
Heats a variety of food items
Fast cooking
Cons
Expensive
Can't cook large amounts of food
9. Microwave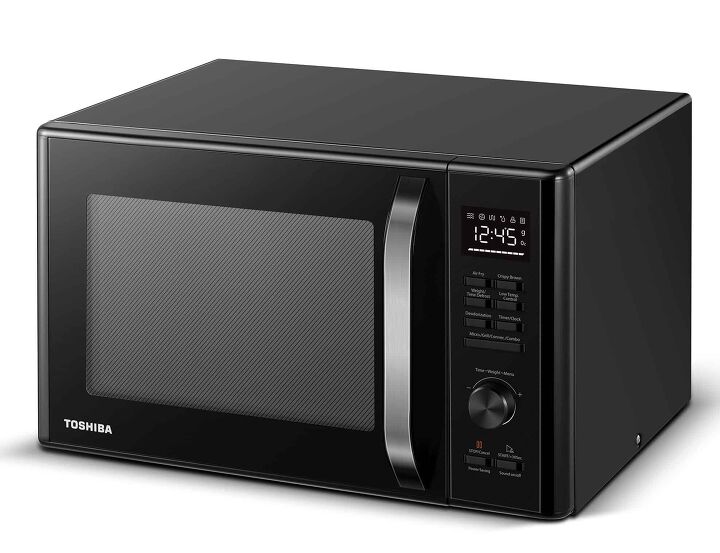 Microwaves may seem like a no-brainer, but they are one of the best stove alternatives that money can buy. Of course, you can't cook entire meals in the microwave, but they are perfect for heating frozen food. They are best used in combination with other alternatives such as griddles and hot plates, but they stand well on their own.
Microwaves are possibly the easiest stove alternative that any homeowner can use without a problem. You can heat food with a microwave quickly and consistently, and most of them have many settings. If you're a homeowner that eats lots of frozen foods, you can't go wrong with a microwave as your stove alternative.
You can't depend on a microwave for cooking entirely, but they are a great way to make life in the kitchen easier. Look no further than your microwave if you need a fast and easy alternative for a stove.
Pros
Easy to use
Many applications
Consistent
Cons
Can't fully cook food
Only ideal for frozen food or reheating
---
Related Questions
Do air fryers use oil?
You can use oil in an air fryer, but you cannot use too much or you'll damage the unit. Try to use no more than a tablespoon of oil in an air fryer so that you don't oversaturate it. Otherwise, you run the risk of damaging the circuitry and convection capabilities within the air fryer and potentially breaking it.
Do convection ovens need to be vented?
You don't need to vent convection ovens because they have fans inside of them and don't emit harmful fumes. Simply crack a window or open the door if your convection oven lets off steam or smoke if something burns. You can place your convection oven underneath a hood range if you want to minimize heat, smoke, and steam, but it's not necessary.
Summing It Up
Toaster ovens and crock pots are the most useful stove alternatives for many applications. Both devices can be used to cook and reheat many types of food, and neither is expensive. Toaster ovens and convection ovens are also great alternatives if you have a spare room for storage in your kitchen.
Use your microwave as a stove alternative if you don't cook often and most need it for frozen foods. Otherwise, use a more comprehensive alternative such as an electric griddle or portable burner instead of a stove.

Nick Durante
Nick Durante is a professional writer with a primary focus on home improvement. When he is not writing about home improvement or taking on projects around the house, he likes to read and create art. He is always looking towards the newest trends in home improvement.
More by Nick Durante
Published April 12th, 2021 8:32 PM