136 Views
Seattle Vs. Chicago: Which City Is Better To Live In?
December 11th, 2021 7:53 PM
Share
We're committed to finding, researching, and recommending the best products. We earn commissions from purchases you make using links in our articles. Learn more here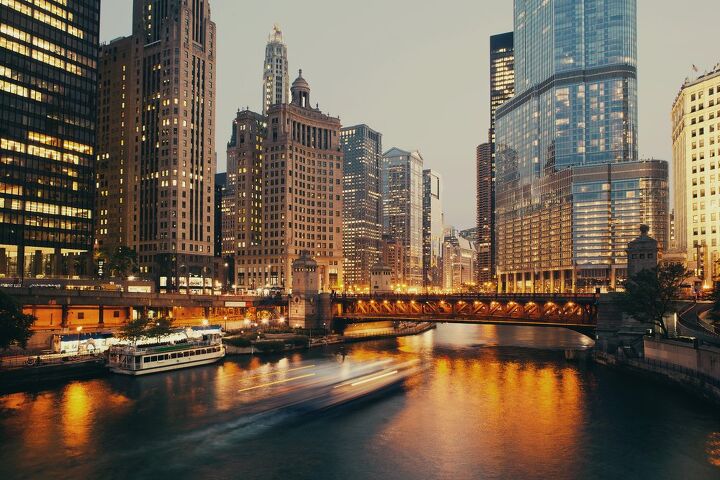 Seattle has recently undergone a major renaissance of sorts. Both tech firms and artists are moving there in droves. Some are starting to say that the big push of tech out of Silicon Valley is starting to hit other cities, including Chicago. As people leave classically overpriced places like San Francisco, they're starting to look elsewhere for a home. Wondering which of these two cities would work well for you?
In the battle of Seattle vs. Chicago, it ultimately depends on what you're looking for. On the one hand, Seattle offers a better job market, better education, and safer streets. Though, on the other hand, Chicago may be the ideal option for those who want to save money and enjoy a better cost of living.
If you are one of the many people debating where you should go, then both cities might look pretty appealing to you. Only one will probably be what you want it to be, though. That's why you should read up on what we've researched on each town before you pack up and leave.
Which City Is Better: Chicago Or Seattle?
This is one of those city debates where it really seems to be based on how people want to live their lives. They are two starkly different cities, which means that they're going to appeal to two starkly different types of people. Figuring out which elements you want is what can make you make the best decision of your life.
Quality Of Life
When we try to look at the overall life quality that a place brings, we tend to look at how happy the people are. Unfortunately, Seattle doesn't win big here despite all the amenities. According to multiple studies, Seattle is one of the most depressed cities in America. Depression rates are sky high here, and many blame it on the gloomy Washington weather.
If you are like many people who get affected by weather or environment, you might want to dodge Seattle hard. It's not a good match for you.
Winner: Chicago
Cost Of Living
It's a night and day matter when you're looking at each city's cost of living. Chicago is super affordable, while Seattle's? Well, it's wince-generally high. When it comes to Chicago, the cost of living is 106.5, which means it's 6.5 percent more expensive than an average town as a whole. That's not too bad.
Seattle, on the other hand, is one of the most expensive cities in America. Its cost of living index is 172.3. This means that for every $100 an average American would spend in their home city, you would have to spend $172.30 for that same stuff if you live in Seattle. This puts it on the same level as New York City.
Winner: Chicago
Housing Costs
Once again, it's a night and day difference. Seattle is quickly seeing real estate prices spiral out of control, with the median home price being well over $700,000. Chicago's home prices are about average with the rest of America. Most Seattle residents can no longer afford to buy a home within city limits, and even getting rent month to month is pretty darn hard.
| | | |
| --- | --- | --- |
| | Seattle | Chicago |
| Average Cost 1 BR Apartment | $1,500 | $1,400 |
| Median Home Price | $714,400 | $229,100 |
Job Market
The job market in both cities is also fairly different. Once again, it's hard to compare the two because they have different problems. Chicago has a higher unemployment rate and a lower wage rate. Seattle has lower unemployment, faster growth, and a lot higher wages across the board. It even has a higher minimum wage than Chicago.
This is all great news. However, we want to point out that the wage increase tends to be a result of the high cost of living. So, you might not actually get a far better living standard.
| | | |
| --- | --- | --- |
| | Seattle | Chicago |
| Unemployment | 4.8% | 9% |
| Projected 10-Year Growth | 45% | 25.7% |
| Median Household Income | $92,263 | $51,247 |
| Median Personal Income | $49,293 | $31,613 |
Culture
Both cities have cultures that people either love or hate. Chicago's culture is one that is heavily set in hip hop, house music, sports, and good food. The city has a background that is famous in Italian-American, blue-collar fare and gritty personalities. As a result, this tends to be a notoriously working-class city that offers a lot of Midwestern charm. Chicago might be rough at times, but it's a friendly town.
Seattle is very different. The city was always a heavily arts-focused place, and at times, also happened to be pretty notorious for people who want to be a little snooty at times. Nowadays, big tech and finances started to bolster the overall incomes of people there. Locals are well-educated and career-oriented, but they can be pretty icy to others.
Winner: Tied
Leisure/Entertainment
Ooh, this is hard. Chicago tends to have lots of music and sports scenes, especially when it comes to things like basketball. Though Chicago does have a fine art scene, the truth is that it's still mostly a blue-collar area. It's also a club-heavy area. Seattle, on the other hand, is a foodie haven with a heavy-handed emphasis on entertainment and nature-centric activities.
So….it's all about what you want to do. Some will like nature, others will like sports.
Winner: Tied
Transportation
We're not going to try to sugarcoat anything. Both cities have a tendency to garner complaints about the commute times as well as the drivers. Chicago's commute time is typically between 26 to 36 minutes on average, depending on your research source as well as the part of town you're from.
Surprisingly, Seattle actually has a slightly lower commute time average than Chicago does. It's only 27 minutes on average, ranking it close to the national average.
Winner: Seattle
Demographics
Seattle is a lot of things—wealthy, educated, artsy. But, no matter how much we want to dress it up, it's not diverse. At all. 65 percent of Seattle is white, with another 14 percent being AAPI. Asian Americans are the second-largest demographic. When compared to Chicago, which has a fairly even distribution among whites, African Americans, and Latinx individuals, it's clear that one city has more diversity than the other.
Winner: Chicago
Education
When we're talking about education systems, there's also a pretty big divide. Chicago has a high school graduation rate of 83.8 and a 4-year college rate of around 37. Seattle, being a very arts and tech-heavy area, has a major focus on schooling. The culture tends to emphasize schooling too.
Over 94 percent of all high school students in Seattle graduate. Many go on to Ivy League schools. Those who don't? Well, 61.7 percent of Seattle residents have a 4-year degree. It's a pretty clear win no matter how you look at it.
Winner: Seattle
Weather
Seattle and Chicago are both known for having all four seasons. However, that's where things tend to break away. Chicago is much colder than Seattle, which is famous for its temperate weather year-round. While the lows in Chicago can reach as frigid as 19 degrees on Average in January, it is not as rainy as Seattle is.
Seattle is pretty gloomy due to the sheer amount of rain it gets. So, it's a trade-off. Do you want rain, or do you want to have cold weather? Your pick.
Crime Rates
Seattle and Chicago are starkly different when it comes to the criminal activity that they both have. Chicago is known for having high rates of violent crime, especially when it comes to gang activity. Seattle has a noted drug use issue that involves heroin, and at times, meth. This led to a spike in property crimes in recent years.
When it comes to violent crime, Chicago is worse. When it comes to property crime, Seattle has almost double the rate of crime that Chicago has. Yikes. Still, it's better to have a stolen wallet than it is to have a gunshot wound.
Winner: Tied?
The Verdict
Due to the safer streets and higher paychecks, most people will immediately jump to move to Seattle. However, this is not the type of city that works well with everyone. If you want friendlier people, blue-collar foods, and a lower cost of living, then it makes sense to move to Chicago. After all, it's sometimes a little smarter to choose a city that fits your vibe…even if it's not the one most would suggest.
---
Related Questions
What are the best things to do in Chicago?
Visitors who hit up Chicago tend to prefer going to a Bulls game, or checking out the nightlife. If you are an arts person, you might want to give the Art Institute of Chicago a visit, since exhibits change regularly. Of course, Instagrammers tend to want to go to the "Bean" in Chi-town, simply because it's a great place to snap a picture.Love to party it up? Check out Millennium Gate. The venue serves food and drinks while it sits right on the water.
Is Seattle a dangerous city?
Not really. Or rather, not compared to most other major cities. Seattle has a rather low crime rate when it comes to violent crime, though there is a problem with property crime. If you want to stay safe, use common sense and keep aware of your surroundings. Homeowners can also install an alarm if they are worried about burglaries.
Is 100K a good salary in Seattle?
Yes and no. On one hand, it is a good salary because you can support yourself and one other person fairly comfortably. On the other hand, it's not as good as it would be in a place like Chicago. $100,000 puts you right in the middle of the spectrum when it comes to Seattle's household wages. This means that it's not going to be anything special and that you may still struggle a bit.

Ossiana Tepfenhart
Ossiana Tepfenhart is an expert writer, focusing on interior design and general home tips. Writing is her life, and it's what she does best. Her interests include art and real estate investments.
More by Ossiana Tepfenhart
Published May 13th, 2021 9:24 AM