416 Views
5 Sandbox Alternatives For Sand (Here's What You Can Do)
March 10th, 2022 6:54 PM
Share
We're committed to finding, researching, and recommending the best products. We earn commissions from purchases you make using links in our articles. Learn more here
Sandboxes are great for the family, but sometimes the sand can be an annoyance and homeowners look for an alternative. Luckily, there are many to choose from, such as rubber sand and uncooked rice. Whether it be the cost or texture, follow along as explore the 5 best sandbox alternatives.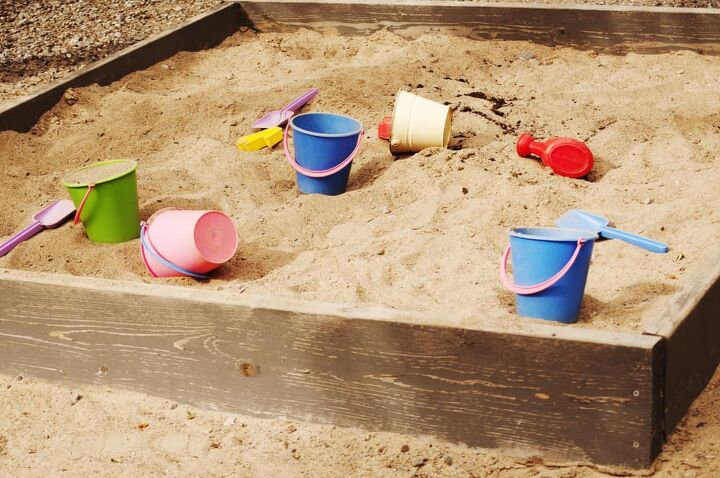 Sandboxes are a great way to encourage your children to spend more time outside. However, the sand in sandboxes often contains harmful dust and bacteria that can easily harm children or animals. So, what are the best sandbox alternatives for sand that are safer than the real deal?
Pea gravel is a great alternative to sand if you want to avoid messes around the sandbox. Silica and rubber sand are also convincing alternatives that feel like real sand. The cheapest alternative to sand is to fill your sandbox with uncooked rice, but it doesn't drain as well as pea gravel or silica.
Other alternatives, like Styrofoam, are doable but can be just as messy or dangerous as sand. The ideal qualities of a great sand alternative are safety, texture, and messiness. Follow along as we explore the best sand alternatives that you can fill your sandbox with.
Do You Need Deck, Porch, or Gazebo Installers?
Get free, zero-commitment quotes from pro contractors near you.
Are Sandboxes Safe?
Sandboxes are mostly safe, but they can sometimes contain harmful bacteria or dust that can injure someone's eyes or the environment. Some sand mixes contain tremolite which can cause severe respiratory problems and cancer. Old railroad ties are also carcinogenic and builders or homeowners use them as a border for a sandbox.
The risk of cuts and scrapes is also high, but that comes down to the texture of the sand or material that you use. Animal waste is another concern with sandboxes, especially if stray animals freely roam your neighborhood. Rodents or pests like raccoons can contain parasites, and they can leave them behind in your sandbox.
Some synthetic sand alternatives contain quartz dust which is known to cause cancer. That is why safer alternatives such as uncooked rice or pea gravel are preferable to synthetic sand. It is important to clean a sandbox once per week or as needed to avoid health risks.
Best Sandbox Alternatives For Sand
1. Pea Gravel
Pea gravel is one of the best alternatives for sand in a sandbox that you can find. Not only is pea gravel similar to sand physically, but it has effective draining properties as well. That means that mold won't form in your sandbox and you won't have to worry about a soggy mess when it rains.
Make sure to choose pea gravel that is made up mostly of rounded stones to reduce the risk of injury. Not all pea gravel is smooth and rounded, so be sure to check your options. You can find pea gravel that is between 1/8" and 5/8", but smaller sizes are better for sandboxes.
Pea gravel is a completely safe alternative to sand, even if the thought of rocks is off-putting. The texture is soft, especially when you get a batch with rounded pea gravel. You can find pea gravel for $3.50 per ½ cubic foot and up.
Pros
Drains well
Variety of pebble sizes
Textures to choose from
Safe
Affordable
Cons
Can be rough
Animals may be attracted to it
Kids can't make sandcastles
2. Uncooked Rice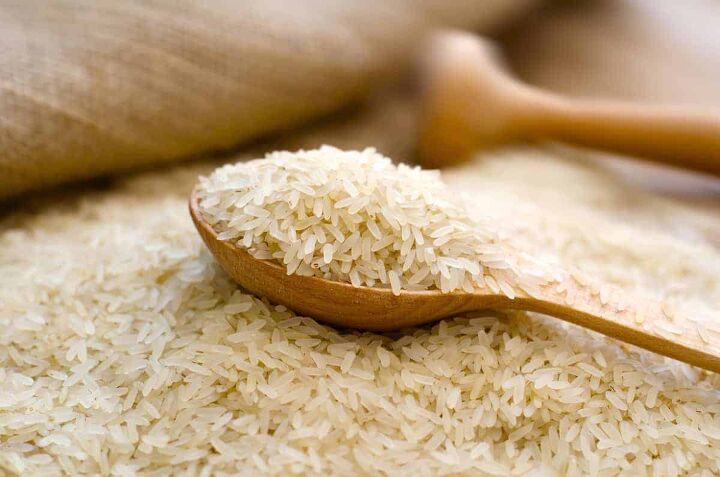 It might sound crazy, but uncooked rice is a popular alternative for sand in a sandbox. Using uncooked rice as an alternative may limit some homeowners to an indoor sandbox, but it's a viable option. One major benefit to using uncooked rice is the reduced mess when compared to actual sand.
You can find uncooked rice at any grocery store, and you can easily buy it in bulk from a wholesaler. If you do use uncooked rice outside, you may run into an issue if it happens to rain. The rain will completely change the texture of the rice and cause it to puff up.
Because of that, uncooked rice is more ideal for homeowners looking to create a fun indoor space for their kids. Even if you do place the sandbox outdoors, uncooked rice makes less of a mess on your lawn than sand. As long as you don't attract hungry animals or pests, uncooked rice is a great option for a sandbox alternative.
Pros
Affordable
Easy to clean up
Soft
Cons
Doesn't drain well
Changes texture in rain
May attract pests
3. Rubber Sand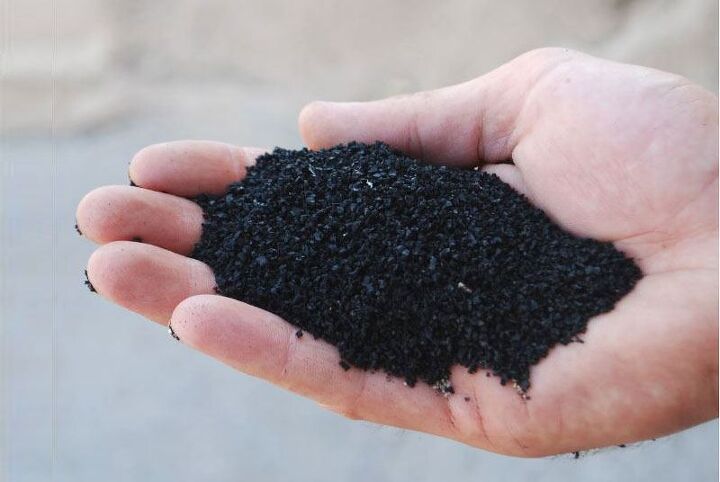 Rubber sand, or crumb rubber, is a safe, fun, and environmentally friendly option to sand in a sandbox. You can also rest easy knowing that rubber sand comes from recycled tires, so you're saving them from landfills. Don't be turned off by the idea of old tires, because crumb rubber is well-refined and clean by the time you get it.
You may recognize crumb rubber from the countless playgrounds that use it instead of rocks. It is soft and easy to manipulate like sand, but it's much less messy. Crumb rubber limits kids as far as being able to shape it or build sandcastles, but it's worth the reduction in maintenance.
You can expect to pay more for crumb rubber than other alternatives, such as pea gravel or uncooked rice. Crumb rubber generally costs $38 for a 55-pound bag, or more, and that can get pricey. Luckily, crumb rubber is readily available and makes for a great, fun, and safe sand alternative.
Pros
Environmentally friendly
Safe
Easy to find
Low-maintenance
Cons
Hard to manipulate
Expensive
Takes a lot to fill a sandbox
4. Silica Sand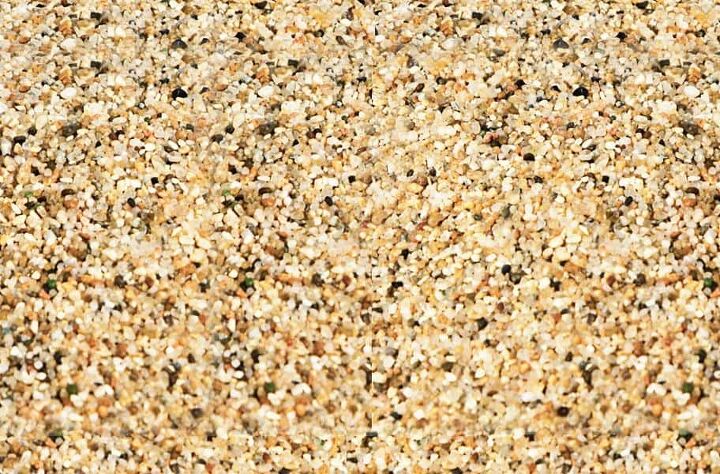 Silica sand is a form of sand that isn't always used for sandboxes, but it's an excellent option. It is made up of quartz sand grains, and that makes silica sand as close to regular sand as you can get. Make sure that you look out for silica sand that has not been pulverized as that can pose a potential health risk if inhaled.
Otherwise, silica sand is quite safe in the form that it is generally sold in, and it's highly affordable. You can find 75 pounds of silica sand for as little as $7 from stores like Home Depot. That means that you can easily fill a sandbox for ¼ of the cost of rubber sand, or even less.
Crystalline silica is carcinogenic when it's inhaled, and that has led to misconceptions about silica sand. As long as you select silica sand that hasn't been crushed or pulverized, you won't need to worry about inhalation.
Pros
Soft
Cheap
Easy for kids to play with
Available at many stores
Cons
Possibly dangerous (if crushed or pulverized)
Messy like regular sand
Animals may be drawn to it
5. Styrofoam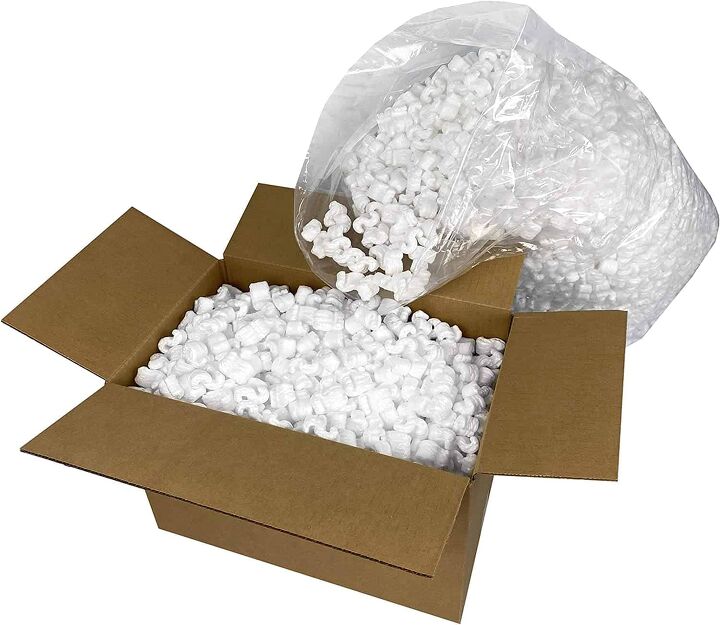 Styrofoam is more like a last resort when it comes to sand alternatives for a sandbox. It can be messy, it isn't biodegradable, and it can be an eyesore at times. However, one major benefit of Styrofoam is that it can be colored easily and allows for customization.
Even if it's simply Styrofoam packing peanuts, you can color them to make your backyard vibrant. Styrofoam is a great choice for indoor sandboxes in particular because you won't have to worry about the mess. With that said, Styrofoam is not always ideal for backyards because accidentally mowing it can cause a huge mess.
Packing peanuts or raw Styrofoam is readily available and cheap, and that makes it a great alternative. If you use Styrofoam in an outdoor sandbox, keep it covered when your kids aren't playing with it. Otherwise, animals may be able to choke on the Styrofoam, and that's trouble you want to avoid.
Pros
Fun for kids
Cheap
Water-resistant
Easy to find
Cons
Potential choking hazard
Can be messy outdoors
---
Related Questions
Do sandboxes need to be covered?
They don't necessarily need to be covered, but it's a great idea for homeowners to keep it covered. That will keep neighborhood animals from using the sandbox as a litterbox, and it can also protect it from rain. Rain can cause the sandbox to become moldy and it can change the consistency of the sand or alternative, such as uncooked rice.
How often should you change the sand in a sandbox?
You can change the sand in a sandbox every 2 years, but you may need to do it yearly. Change the sandbox each year if you live in an environment with a lot of rain, or you leave it uncovered. It's also a good idea to change the sand in a sandbox if stray animals or pests get into it often.
What is the difference between play sand and regular sand?
Play sand often contains crystalline silica and is softer and finer than naturally occurring sand. Natural sand tends to be coarse, but that is its most realistic consistency. Both forms of sand are safe for sandboxes and for children to be around.
Do You Need Deck, Porch, or Gazebo Installers?
Get free, zero-commitment quotes from pro contractors near you.
Summing It Up
Uncooked rice is the easiest, safest, and cheapest sandbox alternative for sand. Rubber sand and pea gravel are great alternatives as well because they are mostly safe and feel convincing. Styrofoam is a popular sand alternative, but it can be difficult to clean up if it spreads into your yard.
Pea gravel drains well and won' get moldy if you live in an area where rain is common. Choose crumb rubber as an alternative if you want something environmentally friendly that will last for years. Rubber sand is also safe and less likely to irritate a child's skin or scrape them like with real sand.
Silica sand is different than regular sand and it's a great alternative that you can fill a sandbox with. Just make sure that you check that the silica sand wasn't pulverized, or else it could pose a health risk. There are many alternatives for sand in a sandbox, but pea gravel is the best.
Related Guides

Nick Durante
Nick Durante is a professional writer with a primary focus on home improvement. When he is not writing about home improvement or taking on projects around the house, he likes to read and create art. He is always looking towards the newest trends in home improvement.
More by Nick Durante
Published March 12th, 2021 7:45 AM