209 Views
What Are The Pros and Cons of Living In Eugene, Oregon?
December 18th, 2021 7:00 PM
Share
We're committed to finding, researching, and recommending the best products. We earn commissions from purchases you make using links in our articles. Learn more here
Oregon is a sprawling state filled with great places to live, but few are as unique as Eugene. Like any city, Eugene has downsides such as the high unemployment rate, but it also has benefits such as the low crime rate. Between the scenery, affordability, and unfortunate rampant homelessness, let's take a look at the pros and cons of living in Eugene, Oregon.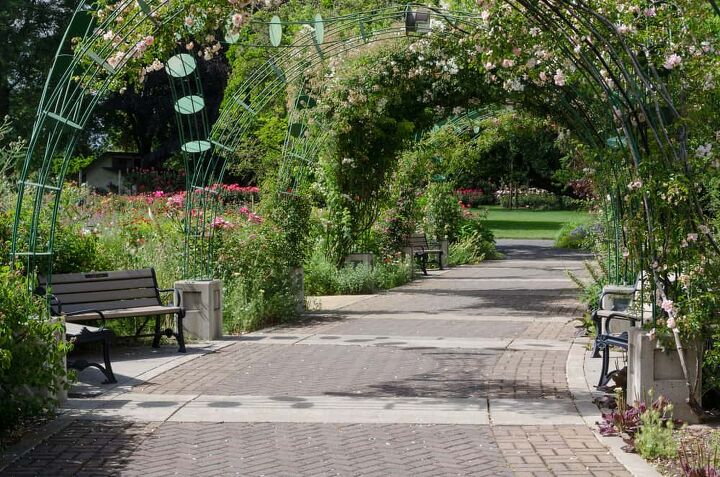 Eugene is a gem of Oregon and the entire pacific northwest, for that matter. Beautiful hiking trails, a mid-sized population, and low crime rates make it a great place to live. As with anymore, there are both pros and cons that come along with living in Eugene.
The cost of gasoline and public transportation are both low and attainable for Eugene residents. Unfortunately, there is a high rate of homelessness and unemployment that plagues Eugene, as well as high housing costs. However, crime is low in Eugene, and there is a great deal of affordable fun and scenery.
Let's look at the many pros of living in Eugene before we dive into some of the undesirable aspects. This will help you figure out whether Eugene is the best place for you and your family.
What Are The Benefits Of Living In Eugene?
Eugene is a great place to live, and many aspects of living there are affordable. It is mostly a safe city, it's spread out, and you can get around Eugene cheaply. Follow along as we dive into some of the key benefits of living in Eugene, Oregon.
1. Eugene Has A Low Crime Rate
Eugene, Oregon is safe, and there are only 36 crimes per 1,000 residents. Granted, that crime rate is higher than the national average, but compared to cities Lincoln or Portland, Eugene is safe. Currently, 1 in 254 residents suffers a violent crime in Eugene and 1 in 31 experience property crime.
If crime seems high in Eugene on paper, then look no further than other Oregon cities, such as Warrenton.
Theft is the biggest crime in Eugene, and the theft rate is 24 per 1,000 residents, slightly above the national average. Luckily, however, you are unlikely to experience violence, and only 3 murders have been reported in the last year.
Crime Comparison For Oregon Cities
| | | | |
| --- | --- | --- | --- |
| Oregon Cities | Violent Crime | Property Crime | Total Crime |
| Eugene | 3.93 Per 1,000 | 32 Per 1,000 | 36.18 Per 1,000 |
| Lincoln | 6.32 Per 1,000 | 52.89 Per 1,000 | 59.21 Per 1,000 |
| Portland | 5.27 Per 1,000 | 56.37 Per 1,000 | 61.64 Per 1,000 |
| Warrenton | 4.22 Per 1,000 | 48.90 Per 1,000 | 53.12 Per 1,000 |
There are many safe neighborhoods in Eugene, such as Fairmount and Crest Drive, that experience little crime. Laurel Hill Valley is the safest neighborhood you'll find in Eugene, however, where the violent and property crime rate is below the city's average.
Eugene is far from being one of the most dangerous cities in Oregon, and residents can rest easy knowing that.
2. Smaller Big City
In terms of population, Eugene's 156,431 residents are far from what you'd call a big city. However, the 40.54 square mile landmass that Eugene is laid across makes it feel even bigger than it is. You get the perks of a big city, such as nightlife and restaurants, with the space and casual nature of a small town.
If Eugene doesn't give you enough of that big city vibe, at least you're only an hour and a half away from Portland.
Eugene strikes a perfect balance between outdoor recreation and classic city living. There are many parks in Eugene, such as Alton Baker Park and Hendricks Park, and they are each unique.
3. There Is Affordable Transportation
Transportation is affordable in Eugene whether you use public transit or you drive your own car. Gasoline is cheap and costs $2.09 per gallon in Eugene, and you can find insurance for $761 per year.
Granted, insurance can cost over $2,000 in Eugene depending on your age and driving history, but low premiums are available.
Luckily, Eugene residents have an extensive and effective public transit system at their disposal that can help save money. A single train ticket only costs $1.75, but you can also invest in a $50 monthly train pass. Bus fares are also affordable and cost between $0.85 and $1.75, which can help save money.
Transportation Cost Comparison
| | |
| --- | --- |
| Transportation | Average Price |
| Gasoline | $2.09 Per Gallon |
| Train Ticket | $1.75 |
| Train Month Pass | $50 |
| Bus Fare | $0.85-$1.75 |
| Taxicab | $2.25 Per Mile |
4. Plenty Of Fun Things To Do
Entertainment is crucial no matter where you live, and Eugene, Oregon offers plenty of it. Whether it be visiting one of the many new craft beer breweries or the Science Center, there's plenty of fun.
Destinations such as the Museum of Natural and Cultural History cost no more than $10 per person and are amazing. Classic music venues in Eugene include the Sessions Music Hall, WOW Hall, and the McDonald Theater.
Many musical acts and plays make their way through Eugene where residents show up to give their support. If a calm night with some drinks and ambiance is more your thing, then the Jazz Station is for you.
5. Eugene Offers Beautiful Scenery
One of the most notable things about Eugene, Oregon is how breathtaking the surroundings are. The rain in Eugene gives way to some of the healthiest greenery and forests you've ever seen. For those that into hiking, Eugene is home to the famous and beloved Ridgeline Trails.
Spend a fun day at the lake at Golden Garden Lake, Hawkins Hill Reservoir, or Fern Ridge Lake. The 40 square mile stretch of Eugene contains a staggering amount of trails, lakes, and accessible forestry. Not to mention, Eugene boasts waterfalls at locations like Sweet Creek Falls and Salt Creek Falls.
What Are The Downsides Of Living In Eugene Oregon?
Eugene is a wonderful place to live, but there are still negative aspects when it comes to poverty and homelessness.
Besides that, the heavy rain and occasional dreary weather is not preferable for everyone living in the city. Let's look closer at some of the downsides of living in Eugene.
1. High Unemployment Rate
Currently, the unemployment rate in Eugene, Oregon is 8.4%, and that is considered high for a city of its size.
That unemployment rate may seem high, and it is, but it's been on the decline in Eugene from the 16% rate earlier this year. High unemployment rates also translate to poverty, and the poverty rate in Eugene is 20.4% right now.
The positive spin that you can put on that is that those who are employed in Eugene earn livable incomes.
Households in Eugene average $50,962, and single residents earn a median of $31,021 per year. Unemployment rates are constantly changing, so hopefully more of Eugene, Oregon's residents will find gainful employment.
2. Eugene Has Expensive Housing
Cheap homes can be found in Eugene, but housing costs are above the national average in the northwestern city.
The median home value in Eugene is $288,600, and that's $71,100 more than the national average value. Rent prices are also significantly above the national average in Eugene with a median value of $1,324 per month.
With that said, housing prices are still lower than cities such as Portland, or even Oregon's state average. The homeownership rate in Eugene is only 47.3%, and that is quite low, especially compared to the U.S. average 64% rate.
Housing Cost Comparison
| | | |
| --- | --- | --- |
| Location | Median Home Value | Median Gross Rent |
| Eugene, Oregon | $288,600 | $1,324 |
| Portland, Oregon | $412,000 | $1,248 |
| Oregon | $312,200 | $1,110 |
| United States | $217,500 | $1,062 |
Owning a home in Eugene is expensive each month, and averages $1,697 in monthly ownership costs. Mortgage payments depend on your rate, as well as the housing markets, but cost $1,000 or more per month alone.
Besides your mortgage, expect to spend $600 or more on bills, utilities, repairs, and maintenance on your home in Eugene.
3. High Homeless Population
Sadly, not everyone has a great fortune in Eugene, and there is a high homeless population in the city. In fact, Eugene is home to the highest concentration of homeless people per capita in the United States.
For every 100,000 residents, there are 432 homeless people in Eugene, Oregon, and numbers may be on the rise.
There was a 5-year period from 2011 onward where the homeless population declined in Eugene, but it picked back up.
Strict laws apply to homeless people in Eugene and sleeping in public places is against the law in the city. Unfortunately, that means that the beautiful woods in and around Eugene are occupied by many homeless people.
4. Heavy Rainfall
Some people love rainfall, and if that applies to you, then you'll love Eugene. However, if blue skies and sunshine is more your cup of tea, then you won't always find that in Eugene.
Residents of Eugene experience an average of 47" each year, and it rains consistently throughout the year.
Compared to other cities in Oregon, such as Redmond where it only rains 8.8" per year, Eugene is soaked. On the bright side, the heavy and consistent rain contributes to the lush greenery that the city is known for. If you invest in a raincoat and expect some grey skies, you'll be able to handle the heavy rain in Eugene.
Summing It Up
Eugene is a great place to live, but there is a big element of poverty and homelessness. Luckily, for the most part, poverty does not translate to high crime. Housing prices are quite high, and Eugene's median home value is $288,600 with an average of $1,324 per month in rent.
Gasoline only costs $2.09 per gallon, and you can ride the train for a full month for only $50. Living in Eugene is cheaper than the cost of living in Salt Lake City, but it is still quite expensive. Even still, it is worth the price of admission for the gorgeous scenery and quality of life in Eugene.
Related Articles

Nick Durante
Nick Durante is a professional writer with a primary focus on home improvement. When he is not writing about home improvement or taking on projects around the house, he likes to read and create art. He is always looking towards the newest trends in home improvement.
More by Nick Durante
Published January 1st, 2021 6:00 PM