182 Views
Polymeric Sand Alternatives: Using Other Materials For Your Paving Job
August 23rd, 2022 9:26 AM
Share
We're committed to finding, researching, and recommending the best products. We earn commissions from purchases you make using links in our articles. Learn more here
Polymeric sand is commonly used in landscaping and paving, but not every homeowner wants to use it. Alternatives such as white-washed sand give homeowners the chance to fill the cracks between pavers. Whether it be EnviroSAND or white-washed sand, each polymeric sand alternative is unique.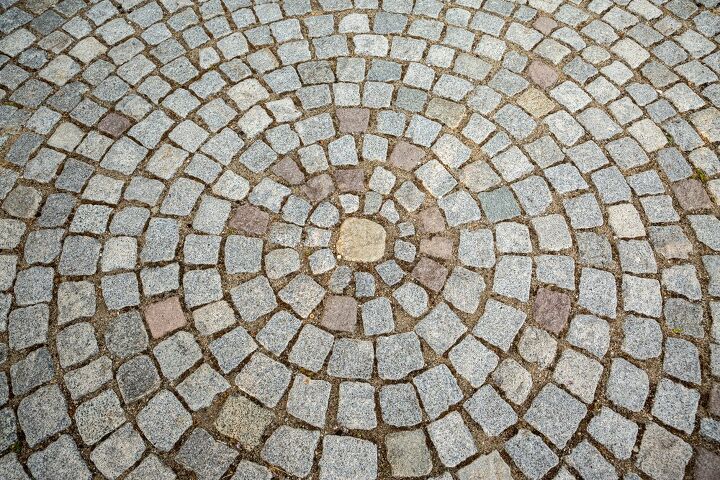 For years, contractors, home improvement enthusiasts, and hobbyists alike have used polymeric sand for paving. Polymeric sand is essentially a sand that when combined with water and something such as silica forms a tight bond. However, not everyone wants to use polymeric sand, and many homeowners opt for an alternative.
EnviroSAND and white-washed sand are the two best alternatives to polymeric sand. You can also use cement as an alternative, but it is harder to apply and less forgiving than polymeric sand. Generally, EnviroSAND is the best value because of how long it lasts and stays durable.
Organic play sand is simply white-washed sand without the addition of silica or other substances like in Polymeric sand. Other homeowners use products like EnviroSAND as an alternative to polymeric sand.
Whether it be polymeric sand, white-washed sand, or EnviroSAND, each has their own benefits and pitfalls. Let's get into the alternatives to polymeric sand and see what makes them different.
What Is Polymeric Sand?
When exposed to water, polymeric sand and its additives form a bonding agent. It is a fine sand that is often the ideal choice for compacting pavers and locking them in place. Silica, found in polymeric sand, is one additive that helps keep find sand particles together. As these particles combine, the joints between patio pavers becomes impenetrable.
Polymeric sand is the last step in a paving project. Users sweep the product in between the gaps in pavers, thoroughly reaching every nook and cranny. Before water is added to the sand, excess must be cleaned off of the surface of the pavers. Once the surfaces are clear, a light mist of water is sprayed over the polymeric sand, activating the binding agent.
The product can only be activated once and then becomes completely waterproof. To cure completely, polymeric sand must sit for at least a full 24 hours.
Alternatives
Polymeric sand is a great building material, but it simply isn't for everyone. Luckily, there are several alternatives worth taking a a look at, such as:
White-Washed Sand
White-washed sand is most commonly used in playgrounds, but some homeowners opt to use it between pavers. Unlike polymeric sand, white-washed sand does not form as much of a bond, but it still contains silica.
Despite not forming as tight of a bond, white-washed sand is still great for keeping weeds from growing in between cracks. One of the main uses for polymeric sand is preventing weed growth, and white-washed sand is just as capable.
Similar to polymeric sand, white-washed sand works best when mixed with water before filling gaps, cracks, and joints. White-washed sand holds up well to factors such as rain, invasive bugs such as ants, and natural wear and tear. It is generally not considered as strong as polymeric sand, but white-washed sand is perfect for filling pavers on a porch or patio.
The main reason white-washed sand is a great alternative to polymeric sand is because it is easy to apply and widely available. How much white-washed sand you need for pavers varies and there is no iron clad rule. With that said, it is recommended to apply white-wash sand 1" deep to make the best bond between pavers.
Pros
Easy to apply
Prevents weed growth
Contains silica
Cons
Weak bond
Can be expensive
EnviroSAND
EnviroSAND is a name brand polymeric sand alternative. It consists of regular sand with an organic binder that makes EnviroSAND unique. EnviroSAND works essentially the same way as polymeric sand and yields the same great results.
Everything in EnviroSAND is entirely recycled making it a great green alternative to polymeric sand. EnviroSAND is distinct because of its Organic-Lock function that forms a strong gel binding the pavers.
Pavers that are bonded with EnviroSAND hold up quite well to water erosion. Water erosion from rainfall or humidity is an enemy to white-washed sand or polymeric sand, but not EnviroSAND. One of the best things about EnviroSAND is that if one of the pavers has an issue, you can remove it to correct it.
Besides blocking the path of weeds, EnviroSAND also naturally has a high pH level which provides added protection. That combined with the ability to withstand water erosion means that EnviroSAND does not come under attack by weeds. The strong, gel bond that EnviroSAND forms is comparable to if not superior to polymeric sand.
Pros
Stronger than polymeric sand
Easy to remove
Resists erosion
Cons
Expensive
Installation can be tricky
How Does The Pricing Compare?
Pricing can be tricky when it comes to polymeric sand and its alternatives for several reasons. The main reason being that there is no iron clad rule for how much you use. Besides that, each project and paved area is different and calls for more or less sand.
The following chart depicts a breakdown of the cost of polymeric sand compared to its alternatives.
| | | | |
| --- | --- | --- | --- |
| Equivalent Factors | Polymeric Sand | White-Washed Sand | EnviroSAND |
| Cost | $23 | $4-6 | $20 |
| Volume | 50lb bag | 50lb bag | 50lb bag |
| Bags needed for 14' x 16' Patio | 3 | 3 | 3-4 |
Not all paved patios are 14' x 16', of course, but you can adjust accordingly to your own patio dimensions. There is no iron-clad rule for how much polymeric sand or alternatives you need to use.
The main constant between polymeric sand and its alternatives is that each crack between pavers should have a 1" depth of sand. Of course, the cheapest of the three is white-washed sand, but it is not quite as strong as EnviroSAND or polymeric sand.
No matter which you choose, it is best to buy your own bags of sand. Otherwise, you'll have to spend that much more money to have a contractor do it with added material cost.
Cement Vs. Polymeric Sand
Another option, though less common, is to use cement as an alternative to polymeric sand. For many years, cement has been used for keeping construction elements in place. It creates an incredibly strong bond between all of the pieces involved.
When you use cement to join pavers, they are held securely in their position. The cement works very similar to glue, connecting all the surrounding units and keeping them in the intended place. To ensure proper placement and stability with cement, you'll want a concrete slab that is roughly 4 to 6 inches thick. This will make it much easier to establish the cement base layer and place the slab on top.
To use cement as an alternative to polymeric sand, purchase bags of ready-mix concrete and pour an amount that suits the side of your pavers. However, if you want to use cement on the joint spaces of your old pavers, you'll need to opt for a different method. Cement is a good alternative to polymeric sand, but it is less forgiving.
What is the Best Alternative to Polymeric Sand?
The best alternative to polymeric sand is EnviroSAND. White-washed sand is a good alternative, but EnviroSAND takes the cake. That is because it stands the test of time and provides a bond and weed protection for years.
When compared to white-washed sand or polymeric sand, EnviroSAND may not seem more cost effective. In reality, EnviroSAND is more cost effective, but not because of the cost per bag. Instead, EnviroSAND is cost effective because of the lasting effects.
That means that you won't have to hire someone to come in and fix your pavers and you won't need to do it yourself. If the cheap nature of white-wash sand is appealing to you, it is still a good option. However, it is not as long lasting as polymeric sand or EnviroSAND.
How to Bond Pavers With Sand
The process for bonding pavers with sand is essentially the same whether it's polymeric, white-washed, or EnviroSAND. Most notably, it is critical that you don't get the sand wet when it is on top of the pavers, only when it is between them.
Otherwise, it could harden up on the pavers themselves and look bad. Here are the steps you need to follow to properly bond pavers with sand.
Sweep and dry the area that you are going to be paving.
Pour the sand and evenly spread it in the cracks between the pavers.
Remove any excess sand on the surface by sweeping it away before moving forward.
Lightly water the sand and pavers with a hose or watering can. Let the water sit for between 2 and 4 minutes, then water again but this time more lightly.
Allow the water to sit and dry, then clean the area in case there is excess sand to make sure it does not harden.
The 3rd and 5th steps are most critical with polymeric sand specifically, but white-washed sand and EnviroSAND can harden as well.
---
Related Questions
Does polymeric sand allow drainage?
Yes, polymeric sand allows drainage as long as you don't install it with wood chips and stone dust. The rain can cause polymeric sand to become messy, and it is common to find it on and around the pavers. That is why it is best to install pavers with polymeric sand when there is no rain in the forecast.
Do you need to seal pavers?
Yes, you need to seal pavers if you want them to hold and stay in place. Otherwise, pavers can come loose, easily come out, and will generally look bad if left unsealed.
What Did We Learn?
Polymeric sand is not the only option for filling space between pavers. Both white-washed sand and EnviroSAND are excellent alternatives that are cost effective and easy to apply.
If you have trouble choosing between polymeric sand alternatives, think about how often you want to touch up your pavers. If you want a bonding that won't need much for touchups, consider EnviroSAND.
Maybe you don't mind doing some touchups, and in that case, you could benefit from white-washed sand. EnviroSAND is the better of the two alternatives, but so long as you apply properly and keep an eye out for water erosion, your pavers can do well with whatever you choose.
Related Guides

Upgraded Home Team
We are a team of passionate homeowners, home improvement pros, and DIY enthusiasts who enjoy sharing home improvement, housekeeping, decorating, and more with other homeowners! Whether you're looking for a step-by-step guide on fixing an appliance or the cost of installing a fence, we've here to help.
More by Upgraded Home Team
Published July 14th, 2020 6:03 PM