28 Views
Is Revere, MA A Safe Place To Live? (Find Out Now!)
August 18th, 2021 1:57 AM
Share
We're committed to finding, researching, and recommending the best products. We earn commissions from purchases you make using links in our articles. Learn more here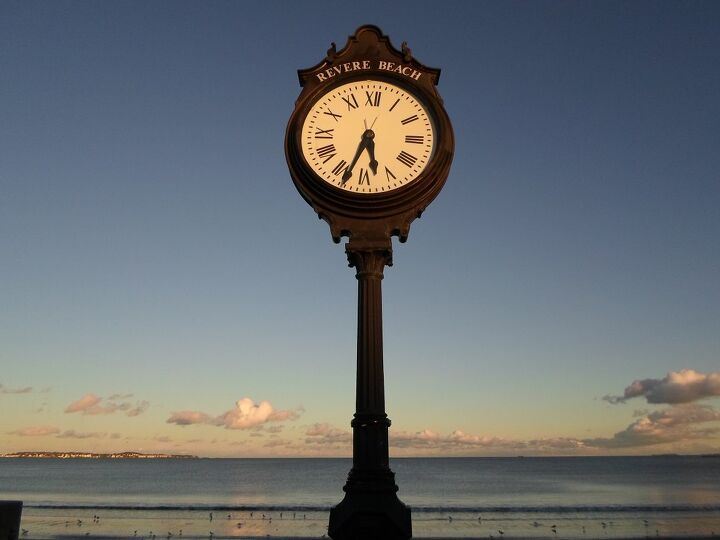 If you are considering a move to another city, whether it be in the same state or a new one, doing your due diligence is important. After all, no one wants to move to a new city only to be met by undesirable living conditions.
One of the most important aspects of moving to a new city is ensuring that it is safe to live in. In Massachusetts, for example, there are plenty of great places to live. Is Revere, MA one of them? Is it a safe place to live? The general overview is that Revere is less safe to live than the average city in the United States. It is above the Massachusetts average for violent crimes despite a population of just over 53,000.
Do You Need to Hire Movers?
Get free, zero-commitment quotes from pro contractors near you.
Revere, MA Safety: An Overview
When it comes to determining the safety of a city, it can be somewhat difficult to answer that question. After all, what defines "safe"? Being insulated from any crime? That simply cannot be, so what about specific crimes, particularly violent ones?
For Revere, MA it comes in with a crime index rating of 37. To put it into context, 100 is the safest possible score. So, that means that Revere is safer than roughly 37% of cities in the United States. That is not an ideal number.
For a greater understanding of the crime in revere, and the United States, by comparison, it is important to break down the different types of crime. The distinctions can give a better insight into the overall safety of the city.
Proximity to Boston
Before we get into the different classifications of crime as it relates to Revere, there is one important point to clarify. Revere is just a short trip down 90 to Boston. Like other major cities, Boston has its fair share of crimes.
As a matter of fact, Boston's overall crime rate is considered to be high even among the major metropolitan areas in the United States. By proxy, some of that crime level seeps out into the surrounding municipalities. Being near a big city like that is bound to attract crime in some way, shape, or form. That is an important thing to keep in mind when determining the safety of Revere.
Furthermore, there is a distinction between the national average for crime and that of the state. Depending on the state, it may be possible for a city to have a higher-than-national-average rate but still come in below the state average.
Crime Classifications
There are three important classifications that we will look at regarding Revere's crime rates. Those are violent crimes, property crimes, and crimes per square mile. The purpose here is to shine a light not just on the crime rate, but what types of crimes are being perpetrated.
The reason for crimes per square mile is to give a better indication as to how they stack up with cities of different sizes. For example, the rate of robberies may be 40% for both Boston and Revere. But given the fact that Revere has a population of just over 50,000 while Boston is in the millions, that indicates that it is a more common problem in Revere.
Violent Crimes
It is safe to say that this is probably the more concerning statistic to measure. When people talk about their safety, they generally are referring to the violent crime statistics. In particular, violent crimes tend to be broken down by murder, rape, robbery, and assault.
When compared to the national average, Revere fits in with average rates across the country per 1,000 people. Though they have a lower rate of rape, they are as likely to have murder (0.04 compared to the 0.05 national average), robbery (0.83 to 0.82), or assault (2.47 to 2.50)
In the state of Massachusetts, the chances of becoming a violent crime victim are actually higher than the state average. With 3.28 violent crime victims per 1,000 residents, or 1 in 305 people in the state, the average is lower than that of Revere. In Revere, the rate is 3.54 or 1 in 282 people. So, it is fair to say that your chances are higher compared to others in Massachusetts of being the victim of a violent crime.
Property Crimes
On the other hand, there are property crimes. They include burglary, theft, motor vehicle theft, vandalism, and more. These are not necessarily direct attacks on an individual person but to a piece of property they may own.
Compared to the national average, the rate of property crimes in Revere is actually far below the national average. There are 1.30 burglaries per 1,000 residents (compared to 3.41 nationwide), 10.21 thefts (to 15.50), and 1.17 motor vehicle thefts (to 2.20).
That said, Revere still sees higher rates in property crimes than the rest of the state. Properly crimes occur at a rate of 11.8 people per 1,000 residents for the state of Massachusetts. That number rises to 12.68 per 1,000 for Revere. That equates to a 1 in 85 chance of becoming a property crime victim in Massachusetts, but a 1 in 79 chance in Revere.
Crimes Per Square Mile
This is where things can get truly telling. Unless a city is a true outlier, most cities fall somewhere near the middle of the pack in terms of their crime rate. While Revere falls in line with or below most national average rates, it is their crimes per square mile compared to the state that is jarring.
The number of crimes per square mile in a year in Massachusetts comes out to about 20. That number rockets up to 140 per square mile for Revere. For those considering a move to Revere, that stat alone can be enough to dissuade a move from happening.
---
Related Questions
Now that we have a better idea about safety levels in Revere, you may have other questions. Users considering a move to Revere had plenty of other questions that would be helpful for those looking for similar answers.
What Makes Revere an Attractive Destination?
Despite what the numbers show, Revere is not a crime-riddled destination. There are plenty of reasons why they attract new residents every year. Among them is the diversity of the city and plenty of diverse living spaces.
A City of Immigrants: Located just a hop, skip, and a jump from Boston, it should come as little surprise that Revere is considered to be a city of immigrants. Beginning in the late 19th century and through the early 20th century, Revere was a hotbed in particular for Jewish immigrants coming from Russia and Poland.
With time, Revere developed a more pronounced Italian presence, which continues to this very day. In neighboring East Boston and Chelsea, there is a booming Central and South American population as well.
Diverse Housing: Considering a move to Revere? There are plenty of places to live that stand out from the rest. The Revere Beach coastline in particular is a hotbed. There are plenty of apartment buildings that feature a concrete jungle straight from the days of Soviet Russia.
There are a ton of luxury options as well. The Vanguard Waterfront Square and Beach House are particularly attractive to those seeking a more high-end look. There are attractive cottages through the Oak Island neighborhood and a more multicultural, vibrant look along Shirley Avenue. Looking for something more suburban with large homes and larger yards? Western Revere can fit that appeal.
The Future: There are quite a few additions coming to Revere. The Encore Casino, which will be in Everett, will certainly have an impact. So too will the development of Suffolk Downs. If these two properties turn out to be the major boost that developers envisioned, it could also have a major boost on Revere.
Do You Need to Hire Movers?
Get free, zero-commitment quotes from pro contractors near you.
So, is Revere, MA a Safe Place to Live?
That really depends on your definition of "safe". If you are worried about violent crimes in Revere, they happen right at the national average. That average is still higher than the rest of Massachusetts, however.
Property crimes are somewhat similar. The average per 1,000 residents is far lower in Revere than in the rest of the country. That said, it is still higher than the average throughout the state of Massachusetts.
What really becomes a point of contention is the crime rate per square mile. Compared to the rest of Massachusetts, you are seven times more likely to become the victim of a crime in Revere.
So, the short answer is that Revere may not be the worst place to live but it isn't a great one, either. Crimes of all kinds are being committed across the city at a somewhat surprising rate. And given its close proximity to Boston, those numbers are unlikely to go down anytime in the near future.
There are a number of attractive additions coming in neighboring towns, which could have a positive impact on Revere as well. Time will tell, but Revere is proving to be more than a beach town with questionable crime statistics.
Related Articles

Ryan Womeldorf
Ryan Womeldorf has more than a decade of experience writing. He loves to blog about construction, plumbing, and other home topics. Ryan also loves hockey and a lifelong Buffalo sports fan.
More by Ryan Womeldorf
Published May 23rd, 2021 12:28 PM