32 Views
Is Evansville, Indiana A Good Place To Live?
October 16th, 2021 1:10 PM
Share
We're committed to finding, researching, and recommending the best products. We earn commissions from purchases you make using links in our articles. Learn more here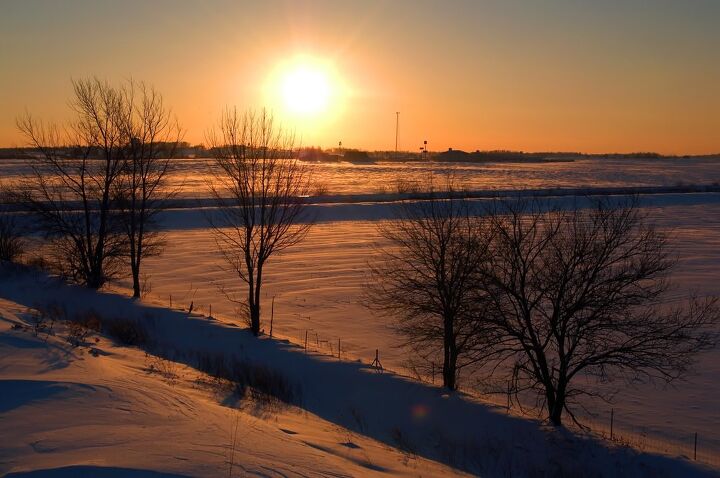 Evansville, Indiana, is located at the bottom of the state and closer to the Kentucky border. This is a town full of historical sites, fun activities, and a lot to offer the locals. There are many educational institutions in this area, and surprisingly there is a lot of tourism in this area that attracts many people. Evansville is a city that leans towards conservative and has a lot of space for new families.
If you have been looking for a city with a dense suburban feel, this is the perfect city to choose from. It is located in Vanderburgh County. There is a higher population, but the city is spread out well, and most folks choose to own homes because of the reasonable cost of living. There are plenty of recreational activities, scenic views, and more benefits of living in this city. The downfalls of this city are that there is a higher crime rate than other US cities.
Most people report Evansville is a great place to live, and there are many activities to keep a family occupied. If you're looking for the inside scoop on what makes this place so attractive, we've done the research for you. We will let you know exactly what makes this the best area to live in and what may be a deal-breaker for you.
Do You Need to Hire Movers?
Get free, zero-commitment quotes from pro contractors near you.
Why Is Evansville A Good Place To Live?
People from all over the country move here because it is a city full of opportunity and great for young families to settle down. If you're curious about some of the facts that drive people to this area, we've got you covered. Here is the scoop on what makes Evansville so noteworthy.
Reasonable Cost Of Living
The cost of living in Evansville is 4% lower than in the rest of Indiana. Most things will cost below the national average, and because of that, it is a reasonable place to live. The median home price in Evansville, Indiana, is $89,600. This is an amazing price for a home in this area, and it is affordable for most people to own. You will find that 55% of the community decides to own because they earn enough at their local jobs, and the prices are reasonable. Overall, the cost of living is 14% below the national average.
A Scenic Experience
If you are looking for the picture-perfect place that is totally meant for Instagram, this is your place. Not only is the city beautiful, but there are several spots that will take your breath away. This city is located near the Ohio River, which can be absolutely breathtaking; there are places all along the river where you can go and get a snapshot of the scenery.
If you are looking for something closer to the city area, you need to check out Haynie's Corner Fountain. It symbolizes a place where four neighborhoods connect and serves as a meeting place for many events. One of the coolest things about this city is that there are tons of murals to view that make great backgrounds. The city is full of are and surrounding the city there is tons of nature.
Low Crime Rates
Evansville does have a higher crime rate than other areas in Indiana. In fact, your chance of being a victim of any crime is 1 in 21. However, this city is still safer than 8% of the US cities. The overall crime rate of Evansville, Indiana, is 92% higher than the national average.
You should keep in mind that most of the community feels safe; over 60% of people who leave reviews on this city say that crime does not impact their life or lifestyle. Evansville also has a wonderful police force that is incredible at being responsive. Thanks to help from the city, the government, and the local community, crime is decreasing by 5% over the years.
Loads Of Recreation
If you are worried about this city being too small and offering you no activities, think again! This town is full of fun activities you can do solo or with a family. If you have smaller kids, you should try out Sky Zone trampoline park, where you pay a small fee and let the kids bounce around for hours.
If you want an activity for the entire family to do, you can check out Mesker Park Zoo. Looking for something to do at night? There are tons of bars and clubs you can attend, with specialty beers and cocktails. Going out at night will help you meet the locals and get a feel for your new home. There are also tons of restaurants, museums, and parks you can enjoy.
Low Unemployment
If you are worried about the unemployment rate, you shouldn't be. The jobs in this area are very stable, and you will be able to advance in your career easily. According to the U.S. Bureau Of Labor Statistics, in March 2021, the unemployment rate was 4.5% which is better than many other places. Right now, the average unemployment rate is 6.1%. It has risen in the last few years due to unforeseen events.
More people are slowly finding stable careers, and you should not be concerned. The median household income of this area is $49,530, which is more than enough to pay for a comfortable home. The main industries in this area include manufacturing, healthcare, social assistance, and retail. If you are a manager in any of these industries, you will be able to live comfortably and have a stable career.
What Are The Pitfalls Of Living In Evansville?
There are many wonderful things about living in this area, and you may be wondering what the catch is. The truth is, there isn't much of a catch. There are some bad things about living in this area, but overall it is a great place to raise a family and perfect for kids to grow up. However, here is the scoop on the main pitfalls of the area…
There is a higher crime rate than in other areas. The violent crime rate is especially high in this ranking, 61% higher than the national average. Most of the community is not affected by any crime, but it still happens. The chance of being a victim of a violent crime is 1 in 164. Property crime is much more likely in this area and something you should be concerned about.
Gangs can be a problem in this area. Though most people will admit that they never encounter gangs, they are around in the area. This can make people feel very uncomfortable. Depending on the neighborhood you live in, you may actually see them in action.
Summers can get extremely hot and humid. This may not be a problem for many people, but if you are not used to the wet heat, this may pose a problem. In the summer, the temperatures can go from 90 degrees to 100 degrees and can be extremely humid, making the air feel damp.
The air quality is bad. This area has a lot of pollution, and this can make it exceptionally hard to breathe. If you suffer from asthma or other lung conditions, you may need to acquire more medical attention than in other areas with cleaner air.
Drug use in this area has picked up over the last few years. For many people, this is not a problem, but there is a chance you may see drug users or homeless people using drugs. This has been one of the biggest complaints in reviews of the city. It is also one of the most unfortunate things about living in Evansville.
What Is The Cost Of Living In Evansville?
You may be expecting things to cost more than they should make up for how low the house prices are. However, everything in this town is exceptionally affordable. Here are some of the costs of living in this town based on the cost of living index.
The median home price in Evansville, Indiana, is $89,600. If you choose to rent in this area you can expect to pay between $614-$774 per month. The location will depend on how much you pay per month.
Food and groceries rank 90.7 out of 100. This is lower than the national average, and you will find most things in the grocery store are within your budget.
Utilities are more expensive, ranking at 109, while transportation ranks 77.4.  Transportation is never going to be an issue, but you will have to set aside money for utilities.
Healthcare is way below the national average, ranking 79.9. You will be able to afford the healthcare you need in this area.
Do You Need to Hire Movers?
Get free, zero-commitment quotes from pro contractors near you.
---
Related Questions
What are the safest neighborhoods in Evansville?
If you are worried about safety, check out these neighborhoods. Try looking for houses in Stringtown, Melody Hill, Highland, and Cypress. These have decent reviews, and people generally feel safe in these neighborhoods.
What are the main industries in Evansville?
The great thing about Evansville is that you will always find a job. Healthcare, social assistance, manufacturing, and retail are huge industries where you can make an affordable amount. There will always be jobs open.
Is Evansville famous for anything?
This area is known for Mesker Zoo and Botanic Garden but also sports tourism.
Related Guides Kayla Eaton
Kayla is a full-time content creator and her passion is everything green. When she's not writing city-based content at UpgradedHome, her focus is on the environment and sustainability. Kayla loves to travel and is always looking forward to her next vacation!
More by Kayla Eaton
Published May 14th, 2021 12:11 PM