45 Views
How Long Does It Take To Get Approved For An Apartment?
April 22nd, 2022 3:22 PM
Share
We're committed to finding, researching, and recommending the best products. We earn commissions from purchases you make using links in our articles. Learn more here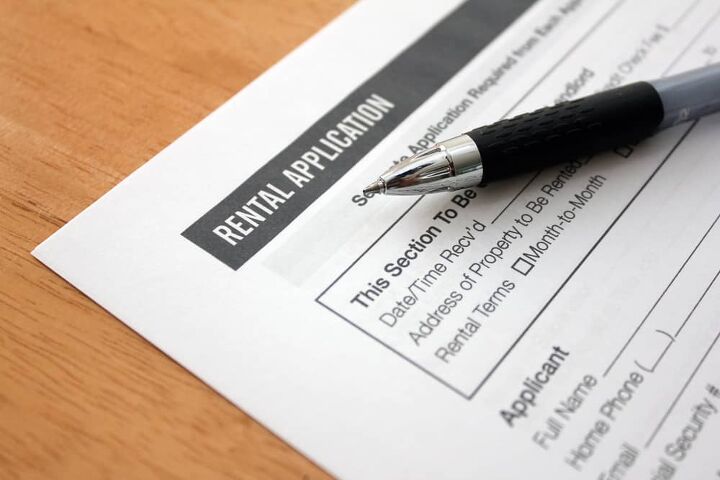 Going apartment hunting can be one of the most exciting things, no matter your age. Once you've done all the work to find the perfect place, it's time to put in an application. Nobody likes waiting longer than they needed to move into their new home.
Generally, it takes up to three business days to be approved for an apartment. This means if you apply on a Friday, it might be five days total. It's best to apply early in the week so you hear before the weekend if your application has been approved or rejected. Each apartment complex has its own time frame.
For some people, their circumstances require things to go as fast as possible. Today we're going to discuss everything you need to know about the apartment application process. Hopefully, this can ease any nerves and get you prepared for moving into your new space.
What Happens After Submitting an Application for an Apartment?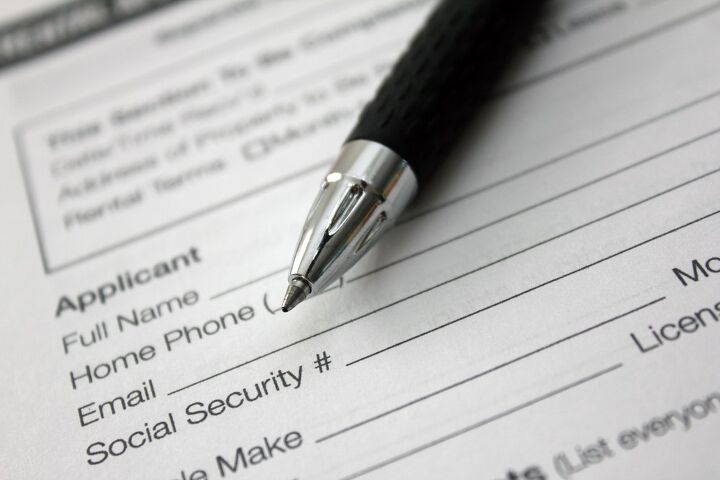 After you've turned in your application and head home to wait for the results, the landlord first sees your credit report.
It takes them just a few minutes to run the report and get a number. Assuming your credit score is 620 or higher, they'll move forward with the application.
The next thing your potential landlord will do is look at things like tax returns, government identification, and pay stubs.
On average, this will take a couple of hours to go through. At this point, a landlord might reach out and offer you the place if everything looks good.
When Will I Hear Back After Applying for an Apartment?
I get it; you want to hear back as soon as possible, or at least soon enough that you can begin packing. Something you'll want to consider is when you applied. If you sent in your application on a Friday afternoon, you'd have to account for the weekend.
In general, you can expect to hear back in one to three days. Private landlords tend to approve folks quicker, as they just pull your credit score and do the rest of the work themselves. Brokers, on the other hand, can take more time to get everything approved.
Another thing to keep in mind is where you applied for an apartment. While the one to the three-day turnaround is fairly standard, it can vary from state to state. Like Texas, some states require applications to be approved within seven days, or they're automatically rejected.
What Can I Do To Speed Up the Application Process?
After your application is turned in, the speed at which things are done is mostly out of your hands.
Something you could do to ensure you get the place is run some of the reports yourself. You can check your credit score for free and find public information regarding your background check.
While there is really no foolproof way to get approved for the apartment of your dreams, there are ways to put yourself in a better position to get the offer!
Understand the Application Requirements
One of the most common mistakes that people make when applying for an apartment is not being prepared enough for the application requirements. Some even assume they can just fill out the rental application on-site.
There is much more to it than this and if you really want the apartment it's important that you are extra-thorough on your application.
Applying for an apartment means that you must submit the necessary financial documentation, such as a letter of employment and bank statements.
Some landlords may also ask for letters of recommendation from your past landlords to get a good idea of what you are like as a tenant.
The best way to go about the application process is to contact the landlord ahead of time and ask about their specific requirements.
Verify Your Financial Situation
Any rental application that you complete will require a financial background check. This typically comes with a thorough review of your history as a renter and your credit.
They will look for things like delinquency when it comes to paying rent or if you have any complaints from former landlords.
During this part of the process, the landlord will also confirm your employment status and income. In some places, you may be required to make 3x the monthly rent in monthly income. Though, this typically depends on where you live and the landlord's individual requirements.
What Could Delay Your Apartment Application Approval?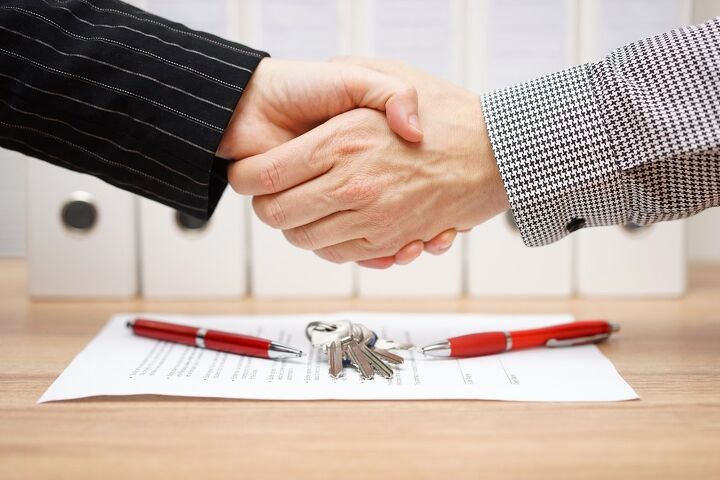 There are a handful of things that could make things take longer than usual. For starters, if your potential new landlord is having a hard time getting ahold of past landlords, this could delay things.
There's no time frame for how quickly a landlord needs to respond. If you can, consider letting your previous landlord know that they should expect a call in reference to you. This can help ensure that communication happens in a timely manner.
Another thing that can slow things down is forgetting your paperwork. If you turn in your application and don't include your pay stubs from the past few months, this can slow things down. Make sure you have everything needed before turning in the application.
Speaking of, you'll also want to have plenty of savings, not a ton of debt, and a verifiable income. Having issues with any of these things or unexpected issues with your credit can definitely bring the process to a halt.
Do I Have to Pay An Application Fee?
It's common for a landlord or property company to ask for an application fee. This is usually non-refundable and helps cover the cost of the background and credit check. Application fees, on average, are between $30 and $40.
Some states and larger cities will add cap application fees for the landlord. This makes it so they can't overcharge you to get a few bucks in their wallet. It doesn't hurt to ask the potential landlord if the fee can be refunded if you're not approved.
Reasons Why an Application Can Be Rejected
There are a variety of reasons your application may be rejected. As you read earlier, it could be something as simple as the landlord not getting to the application on time. While it's unfortunate, some states do have a time limit on apartment applications and can reject them if the timeframe isn't met.
Here are the other most popular reasons you didn't score the place:
Your income is too low
The background report suggests you may be a danger to other residents
You have no income 
Someone else got the vacancy first
Information like your social security number doesn't match up
You have a poor credit history
What Documents Do I Need When Applying to an Apartment?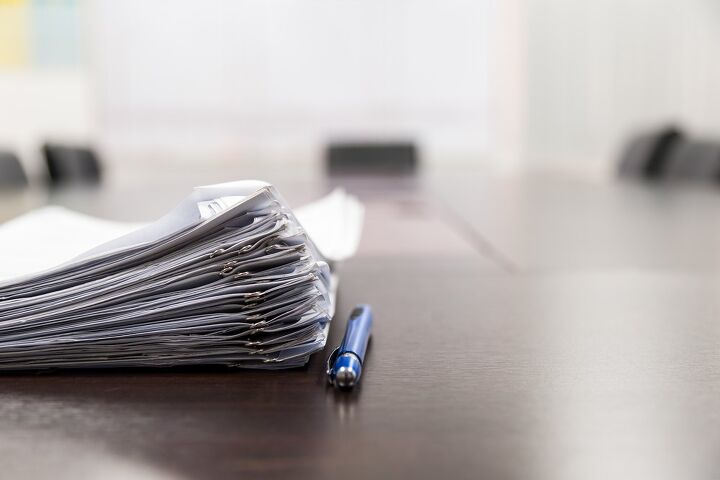 Once you find where you want to live, it's time to apply. More goes into applying than just filling out the online or paper application. You'll need a handful of other documents to make the approval process go smoothly.
What forms you need can vary from one landlord to another. Most review the same things, including your income, credit score, and rental history. Here's what you can expect to need when gathering documents for your application.
Rental Application Form
The most obvious form you'll need to fill out is the rental application itself. This will ask you for your social security number to perform a background and credit check. It also can showcase things like your work history, current address, age, and more.
The landlord will then use a third-party company to perform the background and credit check. It can show them everything from your history of eviction to any criminal activity on your record.
Pay Stubs, Tax Documents, and Employer Letters
No matter if you're working with a landlord, property manager, or broker, they want to ensure that you can pay rent on time. This is why they ask for pay stubs from the past two months, along with copies of your tax returns.
Some companies don't give paystubs to their employees. If you find yourself in this situation, you can ask for a payment receipt on the company letterhead. Make sure it's dated, and the total income is accurate.
It's not uncommon to move in order to start a new job. If this is the case for you, ask your new employer for a copy of the offer letter on the company letterhead. This shows the landlord that you have a new job that will provide sufficient income.
Government-Issued Identification
Whenever you apply for a rental property, you'll need a government-issued photo to verify your identity.
You can use a driver's license, passport, or state-issued ID card. This is done to help prevent fraud and identity left.
Reference Letters
While it's not always required, some landlords will ask for a letter of reference from previous landlords.
If this is your first time renting, there's not much you can do about this. Otherwise, your previous landlords can write a short letter of recommendation.
It should state that you paid rent and utilities on time. You may also want to include a small tidbit of what kind of resident you were. This helps the potential landlord to know that you'll follow and rules or regulations in place.
What is the Minimum Credit Score for an Apartment?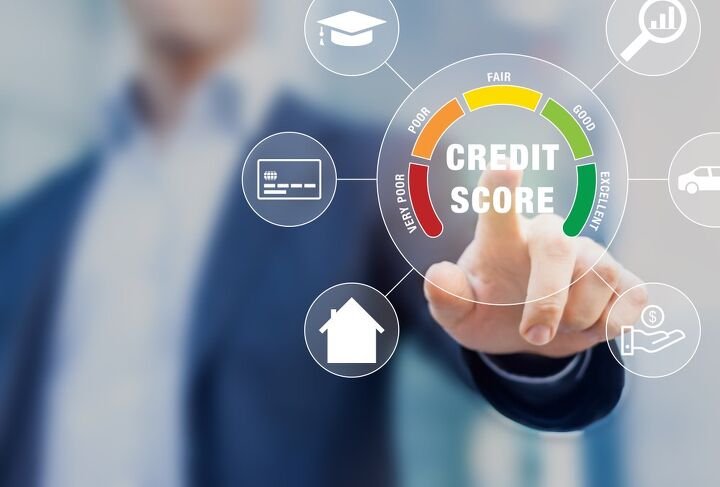 While the minimum credit score can change depending on the economy, it usually stays at a 620 baseline.
Applicants that have a lower credit score appear as a higher risk to landlords. Some property management companies will allow renters with lower scores but will require more money upfront.
If you have a score below 620 and are desperate to get approved, offer to pay first and last month's rent on top of the deposit. This shows that you're serious, and you have the income to prove it.
---
Related Questions
What do apartments see in a background check?
A background check for an apartment rental shows things like your criminal history, credit report, and employment history. Depending on the landlord, they may run all of these reports, one of them, or even more. This ensures the people living in the apartment can pay their rent and are safe individuals. 
Do evictions show up on background checks?
Unfortunately, yes. Evictions and any sort of tenant liability issues can show up on background checks. On a positive note, evictions only stay on your record for a maximum of seven years. After that, they will no longer show up when a background check is performed.

Kirstin Harrington
Kirstin is a passionate writer who loves helping people learn new things when it comes to home improvement. When she's not behind a keyboard, she enjoys DIY projects, crafts, spending time with her pets, and making videos. She hopes that with all she writes, someone is finding a solution to their home improvement needs.
More by Kirstin Harrington
Published September 30th, 2020 10:50 AM