973 Views
Bosch Dishwasher Recall List (All Dates and Models)
February 10th, 2022 9:19 PM
Share
We're committed to finding, researching, and recommending the best products. We earn commissions from purchases you make using links in our articles. Learn more here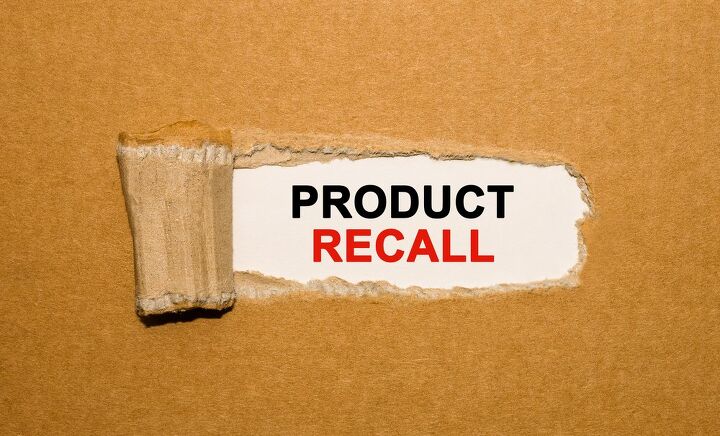 Bosch is one of the most reliable dishwasher brands, so much that even the NY Times and the Wirecutter often rank them highly in nearly every test. But, every once in a while, certain models can overheat or malfunction.
The most common Bosch dishwasher problems include them going on fire, power cords overheating, all of which pose a threat to homeowners, with reports of property damage as well.
Bosch recalled 476,000 units on January 15th, 2009 for 51 total incidents, 30 of them being reports of fire and property damage. On October 01, 2015, 149,000 units were recalled due to the electrical cord overheating and five fire reports. Finally, the last recall took place on October 20, 2017, where 408,000 units were recalled for power cords overheating.
How Long is the Warranty on a Bosch Dishwasher?
Bosch dishwasher warranty includes a one-year limited warranty on parts and labor. The extended warranty will give you another 1-2 years.
Is There a Bosch Dishwasher Recall in 2022?
There is no known Bosch dishwasher recall for 2022. The last recall took place in 2017. It is possible other Bosch dishwashers need to be recalled, but there's no further information about the company planning to do another recall.
Current & Past Bosch Dishwasher Recalls
Recall Date: January 15, 2009
Name of Product: Bosch® and Siemens® Model Dishwashers
Units: Approximately 476,500
Manufacturer: BSH Home Appliances Corp., of Huntington Beach, Calif.
Hazard: The electrical component in certain Bosch dishwashers can start overheating and pose a fire hazard to homeowners/consumers.
Incidents or Injuries: BSH Home Appliances had 51 reports of actual incidents, of which 30 reports are fires that resulted in actual property damage. No injuries were reported, but there's a serious risk involved here due to the fire.
Description: The recall involved specific Bosch® and Siemens® dishwashers models that were manufactured anywhere from May 1999 through July 2005. Check your dishwasher's front control panel for the brand name. Model and serial numbers are found inside your Bosch dishwasher door panel (located on the upper right side).
Models Recalled
Bosch
SHE43C, SHE44C
SHE46C, SHE56C
SHU33
SHU42
SHU432
SHU43C, SHU53A
FD8503 – FD8507
FD8501 – FD8505
FD7905 – FD8505
FD8407 – FD8505
FD8004 – FD8211
FD8205 – FD8507
Recall Date: October 01, 2015
Units: About 149,000 (about 45,000 of them were sold in Canada)

Description of Recall: This recall involves power cords supplied with certain Bosch dishwashers that were manufactured from January 2008 through December 2013. Model and serial numbers are located on the top side of the dishwashers' inner door panels.

What to Do: Consumers should immediately stop using the dishwasher and contact BSH Home Appliances. They will provide free inspection and/or repair.

Incidents or Injuries: BSH Home Appliances got 10 reports of the electrical cord overheating, of which five reports of fire resulting in property damage. Luckily, no injuries were reported.

Sold At: These dishwashers were sold at specialty retailers, department stores, authorized builder distributors, and home improvement stores between January 2009 and May 2014.

Recall number: 16-003
Models Recalled
| | | |
| --- | --- | --- |
| Brand | Model # beginning with | Serial # range |
| Bosch | SGE63E, SGV63E, SHE68E, SHE7ER, SHE8ER, SHE9ER, SHE9PT, SHV58E, SHV68E, SHV7ER, SHV9ER, SHV9PT, SHX58E, SHX5ER, SHX68E, SHX7ER, SHX8ER, SHX9ER, SHX9PT, SPE5ES, SPV5ES, SPX5ES | FD 8801 – FD 9312 |
Recall Date: October 20, 2017
Units: Around 408,000 (61,000 were sold in Canada) and 149,000 additional units were already recalled in October 2015. This recall is for previously recalled models.
What to Do: Homeowners and consumers should immediately stop using these recalled dishwashers and call BSH Home Appliances. They'll provide free inspection and repair.
Incidents/Injuries: BSH Home Appliances got five reports of the power cords overheating. This was causing fires and property damage. No injuries to consumers were reported.
Sold At: Appliance and specialty retailers, authorized builder distributors, and home improvement stores across the US from January 2013 through May 2015.
Models Recalled
Brand
Model number beginning with
Serial number range
*indicates models that were included in the previous recall on October 1, 2015. The date range was expanded for these models.
Bosch
SHE33T SHE53T SHE65T SHE68T SHE7PT SHE8PT
SHP53T SHP65T SHP7PT
SHV53T SHV68T SHV7PT SHV8PT
SHX53T SHX65T SHX68T SHX7PT SHX8PT

FD 9209 – 9403

SGE53U SGE63E* SGE68U SGV63E* SGX68U
SHE9PT* SHV9PT* SHX5ER* SHX7ER*

SHX9PT*

SPE5ES* SPE53U SPE68U
SPV5ES* SPX5ES*

SPX68U

FD 9401 – 9501
How Long Do Bosch Dishwashers Last?
On average, the life expectancy of a Bosch dishwasher is 10 years. Most dishwashers last between 8-15 years before they completely break. In comparison, Thermador dishwashers last 10 years, Eleectrox and Frigidaire 10 years, and Kenmore 10-13 years.
How Do I Get Free Repair, a Refund, or Replacement?

Upgraded Home Team
We are a team of passionate homeowners, home improvement pros, and DIY enthusiasts who enjoy sharing home improvement, housekeeping, decorating, and more with other homeowners! Whether you're looking for a step-by-step guide on fixing an appliance or the cost of installing a fence, we've here to help.
More by Upgraded Home Team
Published February 10th, 2022 8:45 PM